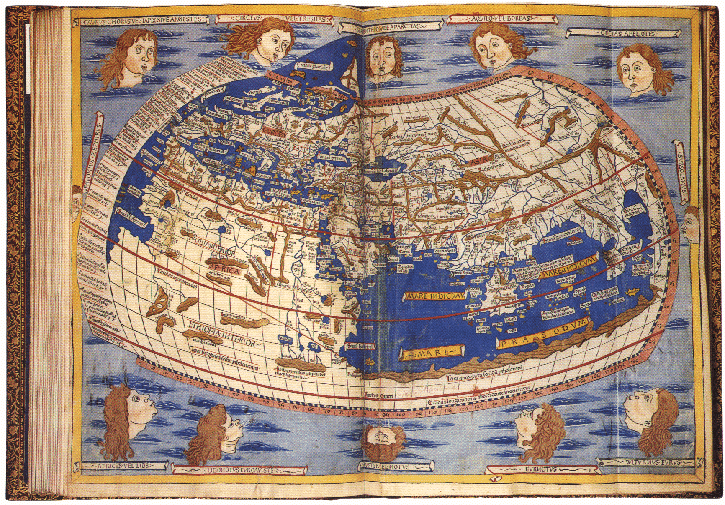 THE ULM PTOLEMY
CLAUDIUS PTOLEMAEUS. Cosmographia. Ulm: Lienhart Holle, 16 July 1482.
This is the third illustrated edition of Ptolemy, the first to be printed north of the Alps. The text for this edition was a manuscript translated into Latin by Jacobus Angeli and edited by Nicolaus Germanus that had been brought to Ulm from Rome in 1468.
This is the first edition to be illustrated with woodcuts instead of the copper engravings used for the two preceding editions of 1477 (Bologna) and 1478 (Rome). It is one of the twelve copies printed on vellum of a total of about 120 surviving copies. The vivid blues are the result of adding crushed lapis lazuli to the pigment.
Although he was technically accomplished, Lienhart Holle was an unsuccessful businessman. His most significant work comes from the period 1482–83, after which he ended in bankruptcy, partly because of this Ptolemy, the first and most significant of the six books marking his career.