May 7 through October 6, 2013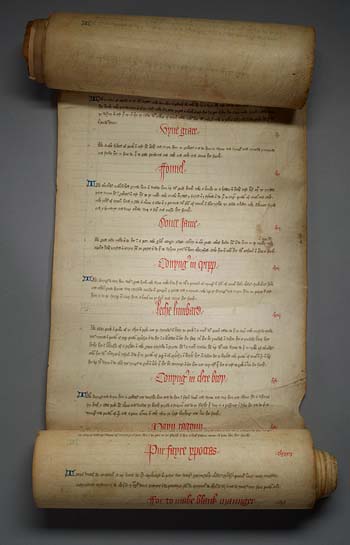 The Morgan is home to some of the world's greatest collections of medieval manuscripts, printed books and bindings, literary manuscripts, private letters and correspondence, and original music. Treasures from the Vault, an ongoing exhibition series, features works drawn from these diverse collections in the sumptuous setting of Pierpont Morgan's 1906 Library.
Highlights from this season's selection include a mid-fifteenth-century English cooking scroll containing nearly two hundred recipes in Middle English; autograph music manuscripts by Wagner, Verdi, and Britten; the first book printed in the English language; a letter from Jane Austen; an Albert Einstein manuscript; Colm Tóibín's manuscript of the short novel The Testament of Mary; and photographer Edward Steichen's famous portrait of Pierpont Morgan, commemorating the one-hundredth anniversary of Morgan's death in 1913.