Please consider making a gift to the Annual Fund today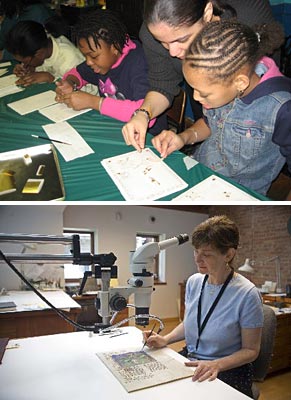 Your contribution to the Morgan Library & Museum's Annual Fund helps the Morgan maintain its financial health and provides basic funding for such activities as:
Gifts to the Annual Fund are 100% tax deductible and may be made as cash donations or gifts of appreciated securities.

For more information or specific instructions on making a gift of securities, please contact:

The Morgan Library & Museum
225 Madison Avenue
New York, New York 10016
(212) 590-0335
Development@themorgan.org
Top right: Photography by Lynda Costagliola.
Bottom right: Thaw Conservation Center.