To schedule a visit to the Morgan as a member of the media, register here.
Welcome to the online Press Room of the Morgan Library & Museum. If you are a member of the working media, requests for information, images, and interview opportunities can be directed to: ​
Department of Communications & Marketing
The Morgan Library & Museum
225 Madison Avenue

New York, NY 10016
media@themorgan.org

PRESS CONTACTS 
Noreen Khalid Ahmad
IMAGE RIGHTS, PHOTOGRAPHY, AND FILMING POLICY
Members of the media may photograph or film within approved areas of the Morgan for the purpose of news coverage. Photo and video shoots must be approved and arranged in advance. All organized photo or film shoots inside the Morgan require an escort by a member of staff. Please contact us for more information or to discuss scheduling a shoot.
Accredited media are permitted to use images supplied by the Department of Communications & Marketing for press related to the activities and collections of the Morgan. High resoluton images and other press materials can be downloaded here. Registration is required.
If you seek permission to use images for other purposes, please contact the Department of Imaging & Rights.
The New Morgan Garden and Restoration of J. Pierpont Morgan's Library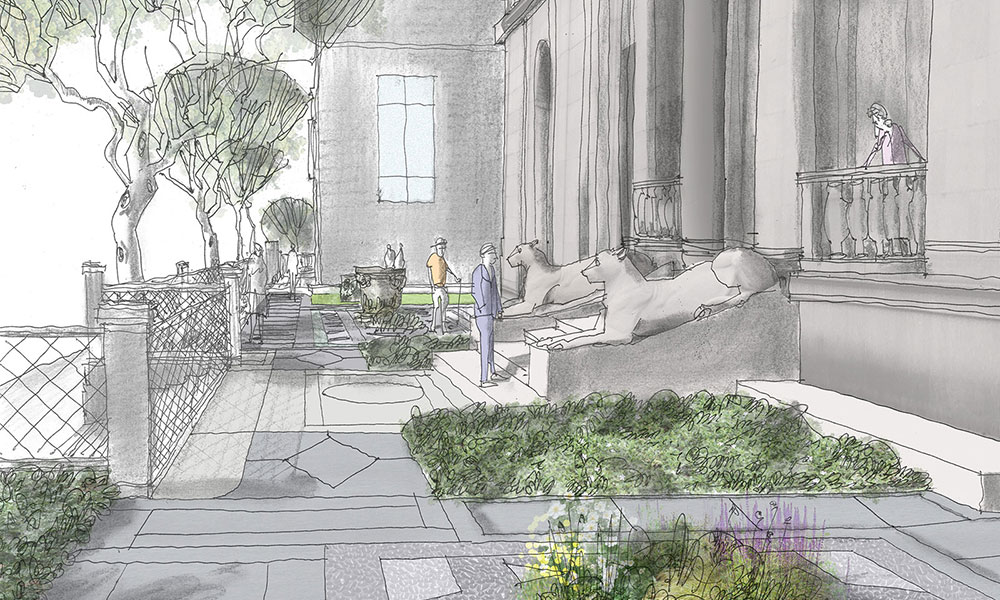 Read more