Press release date:
Friday, December 13, 2019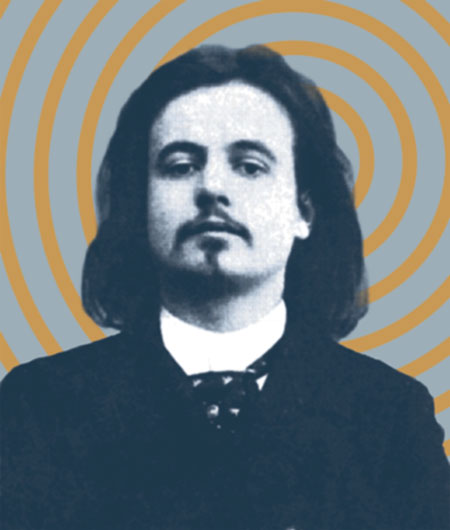 Alfred Jarry: The Carnival of Being
January 24 through August 16, 2020
The Morgan Library & Museum is pleased to announce the first major U.S. museum exhibition exploring the iconoclastic works and personality of the French writer Alfred Jarry (1873–1907). Opening January 24 and running through May 10, 2020, Alfred Jarry: The Carnival of Being considers the author's seminal role in the radical upheaval in the arts more than a century ago. An inspiration for Dada and Surrealism and a touchstone for the Theatre of the Absurd, Jarry is best-known today for his revolutionary play Ubu roi (1896) and for his invention of pataphysics—a "science of imaginary solutions." Jarry was also a puppeteer, a critic, a novelist, an artist, and a bicycle fanatic. His works suggested that technology, popular imagery, and the performance of everyday life could constitute works of art. Jarry's statement that "living is the carnival of being" embodies his anti-authoritarianism and subversive theatricality, expressed in a life of excess, wordplay, alter egos, and the unfettered imagination. Since his death in 1907, Jarry's eclectic works and ideas have continued to resonate for figures of the twentieth- and twenty-first century avant-gardes.