The Morgan requires proof of Covid-19 vaccination for visitors 12 and older. Plan your visit.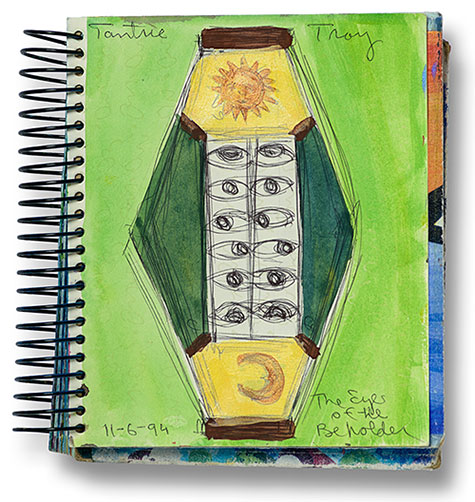 Betye Saar: Call and Response
September 12, 2020 through January 31, 2021
The Morgan Library & Museum proudly announces a solo exhibition of work by the Los Angeles–based artist Betye Saar (b. 1926). Best known for incisive collages and assemblages that confront and reclaim racist images, Saar emerged in the 1960s as part  of a wave of artists, many of them African American, who embraced the medium of assemblage. She went on to become one of the most significant artists working in this medium today. Opening at the Morgan on September 12, 2020 and running through January 31, 2021, Betye Saar: Call and Response is the first exhibition to focus on Saar's sketchbooks and examine the relationship between her found objects, sketches, and finished works.