The Morgan requires proof of Covid-19 vaccination for visitors 12 and older. Plan your visit.
Press release date:
Wednesday, April 14, 2021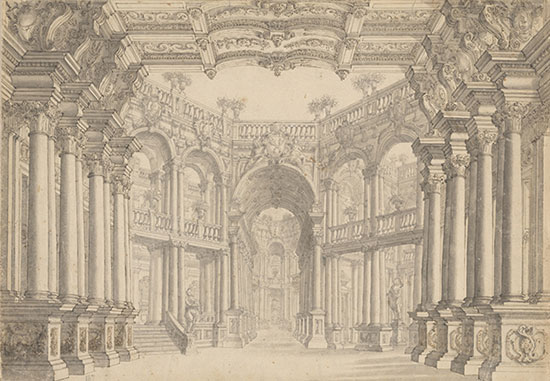 The Morgan Library & Museum proudly presents Architecture, Theater, and Fantasy: Bibiena Drawings from the Jules Fisher Collection, on view May 28 through September 12, 2021. The exhibition explores the elaborate stage design drawings produced by the Bibiena family and collected by the internationally acclaimed lighting designer Jules Fisher. Itmarks the first exhibition dedicated to Bibiena drawings in the United States in more than thirty years.