February 13 through May 25, 2015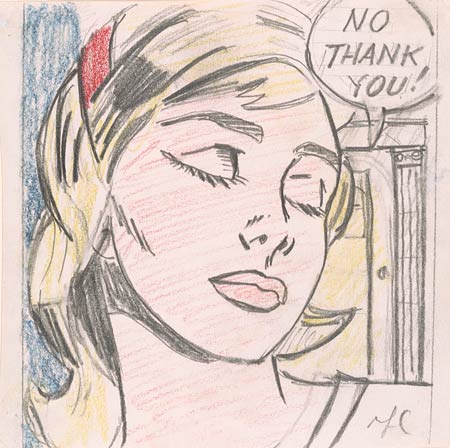 This exhibition marks the 10th anniversary of the Morgan Library & Museum's pivotal decision to collect and exhibit modern and contemporary drawings. Long noted for its holdings of Old Master drawings, the Morgan over the last decade has been able to acquire hundreds of exceptional works by some of the greatest artists of our time. The show will include more than one hundred drawings created between 1900 and 2013 by artists from Matisse, Mondrian, and Schiele to Pollock, Warhol, Lichtenstein, Twombly, and—more recently—Kippenberger and Dumas.
Curated by Isabelle Dervaux, who has guided the Morgan's acquisitions and exhibition program in this area since her appointment as the first curator of modern and contemporary drawings at the Morgan in 2005, the show will propose a reflection on twentieth-century drawing, looking notably at the characteristics that define its modernity in relation to the historical tradition.
Embracing Modernism: Ten Years of Drawings Acquisitions is made possible by the Ricciardi Family Exhibition Fund and the Rita Markus Fund for Exhibitions.