February 15 through May 19, 2019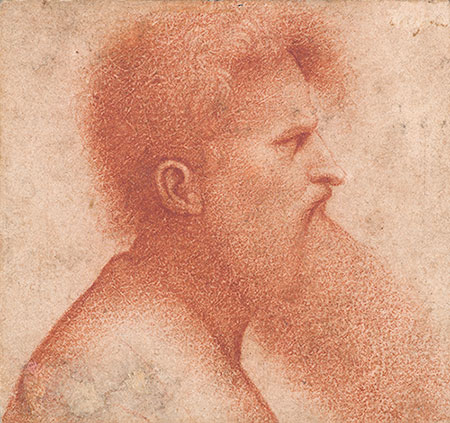 The Morgan's impressive collection of Italian Drawings documents the development of Renaissance drawing practice from its beginnings in the fourteenth century and over the following two centuries. Drawings from the earlier part of the Renaissance—by artists born before 1500—are a particular strength of the collection, but this exhibition will be the first to focus on this material, featuring works by artists such as Mantegna, Filippo Lippi, Filippino Lippi, Botticelli, Leonardo da Vinci, Raphael, Fra Bartolomeo, and Andrea del Sarto. The exhibition also explores the development of different and overlapping regional traditions in Tuscany, Umbria, Lombardy and Emilia, and Venice.
From the influence of medieval manuscript and painting workshops to the new practice of sketching, artists gradually moved away from imitation of standard models and to the invention of novel ways of thinking on the page and representing traditional subjects. Following shifts in artistic theory, workshop practice also began to embrace the practice of life study. As artists came to be recognized more as intellectuals than as craftsmen, a new class of collectors and connoisseurs created a market for autonomous drawings of classical subjects and other compositions. During the fifteenth century, portrait drawing also emerged as an independent genre, and artists invented new ways approaches to landscape drawing. Invention and Design: Early Italian Drawings at the Morgan explores all these developments and celebrates more than a century of innovation in drawing.
Invention and Design: Early Italian Drawings from the Morgan is made possible with generous support from the Scholz Family Charitable Trust, the Alex Gordon Fund for Exhibitions, and the Andrew W. Mellon Research and Publications Fund.
Publication: