June 23 through October 8, 2023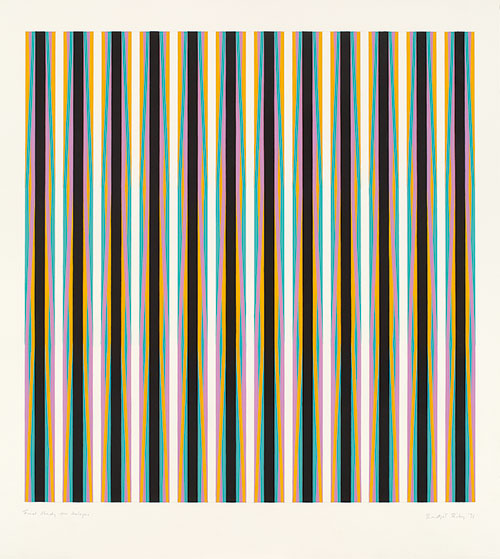 British artist Bridget Riley (b. 1931) is one of the most celebrated abstract painters of her generation. This exhibition—the first dedicated exclusively to her drawings in over fifty years—provides an intimate view of Riley's studio practice, in which the making of works on paper plays a central role. The exhibition includes 75 studies from the artist's collection, created between the 1940s and the 2000s. They include early figurative and landscape drawings made during her student years; black-and-white studies for Riley's best known paintings from the 1960s, when she became closely associated with the "Op Art" movement; and a diverse array of color studies, which have occupied her attention since the 1970s. Together they demonstrate Riley's unceasing commitment to paper, pencil, ink, and gouache, as tools of exploration and innovation.
The exhibition is accompanied by a fully illustrated catalogue with new essays by exhibition curators Jay Clarke and Rachel Federman, and by art historian Thomas Crow.
Bridget Riley Drawings: From the Artist's Studio is co-organized by the Morgan Library & Museum, the Art Institute of Chicago, and the Hammer Museum.