February 21 through September 13, 2020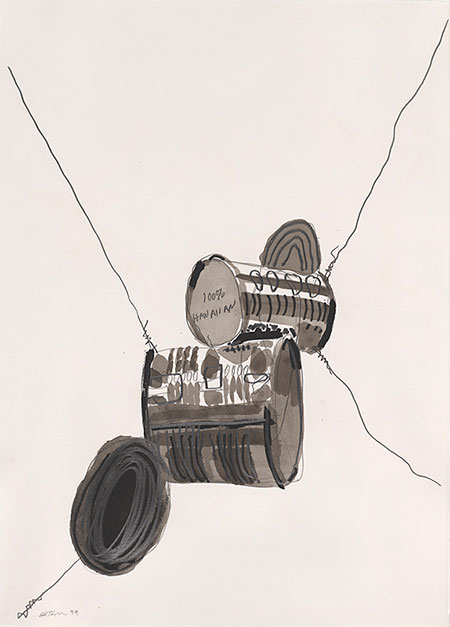 Active in New York in the 1980s and 1990s as a sculptor and draftsman, Al Taylor (1948–1999) found inspiration for his lyrical and witty compositions in banal objects and everyday situations. Driven by curiosity and a sense of humor, he drew maps of pet stains, imagined puddles hanging out to dry, and created elegant still-lifes out of assemblages of tin cans balanced on wires. During his short career, he produced more than five thousand drawings, in which he combined technical skills and Old Master virtuosity with conceptual strategies based on chance and graphic systems such as charts and diagrams. The exhibition and accompanying catalogue will bring to light new research based on the drawings, sketchbooks, and abundant documentation in the artist's estate.
The Drawings of Al Taylor is organized by the Morgan Library & Museum, New York and curated by Isabelle Dervaux, Acquavella Curator and Department Head of Modern & Contemporary Drawings.


The exhibition is made possible by generous support from the Sherman Fairchild Fund for Exhibitions, the Ricciardi Family Exhibition Fund, Alyce Williams Toonk, the Robert Lehman Foundation, and David Zwirner.
Publication: