September 14, 2001, through January 13, 2002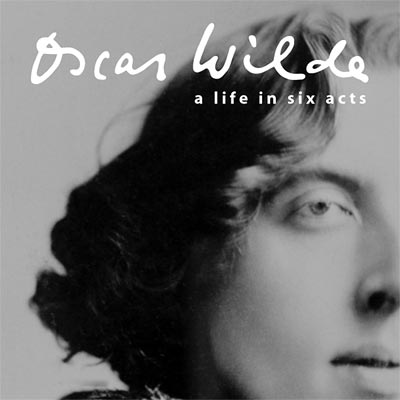 The brilliant and celebrated writer, dramatist, aesthete, wit, and self-proclaimed "lord of language" was the focus of Oscar Wilde: A Life in Six Acts, originally organized by the British Library. Wilde's (1854–1900) rise to success as a literary and social figure was meteoric. His decline to notoriety and disgrace was equally dramatic. Twelve years after publishing his first work of fiction, in 1888, he was dead at the age of forty-six, buried in a pauper's grave on the outskirts of Paris.
The exhibition took a broadly chronological approach, presenting Wilde's life story as a series of six acts, incorporating works from both institutional and private collections. The fine collections of The Morgan Library & Museum and the British Library were featured, along with items from Magdalen College, Wilde's alma mater, and other sources. Mary, Viscountess Eccles, a principal lender, holds the greatest private collection of Wilde materials. Family objects and photographs were on loan from the collection of Merlin Holland, Wilde's grandson.
All of Wilde's major works were featured, with emphasis on the composition, publication, and reception of his plays Salomé and The Importance of Being Earnest; his only novel, The Picture of Dorian Gray, the manuscript of which is in the Morgan's collection; as well as his less familiar writing. From the Morgan's collection, the only surviving love letter from Wilde to his wife, Constance, was shown alongside her love letters to him, which were from the collection of Mary, Viscountess Eccles The dramatic autograph manuscript De Profundis, Wilde's long, often bitter, confessional letter from prison to Lord Alfred Douglas, his young lover whose father brought about Wilde's spectacular fall from grace, was on view for the first time in the United States. Apart from printed works and manuscripts, the items on display included portraits, drawings, photographs, caricatures, theater programs, juvenilia, and ephemera.
The exhibition was organized by the British Library. The New York presentation was organized in association with the Morgan Library and sponsored by The Fay Elliott Foundation.
Transportation for this exhibition generously supported by British Airways.