August 27, 2019 through September 27, 2020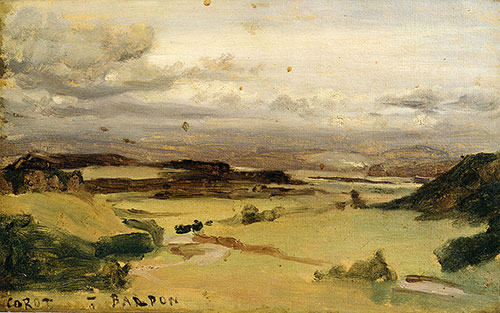 The success of a plein-air landscape composition depends in part upon the artist's strategic choice of vantage point. In the panoramic sketch, the natural world is surveyed from an elevated viewpoint, inviting the viewer to follow an expansive landscape that stretches into the distance. This installation features a selection of oil sketches which, despite their small size, achieve such grand effect, creating the impression that the viewer is granted direct access to the artist's entire field of vision.
Produced by painters working in France, Germany, Switzerland, and Denmark in the first half of the nineteenth century, these works present remarkably varied views of the natural world—from the sweeping Romantic vistas seen in the work of Carl Rottmann to the quotidian rural landscapes of Achille Etna Michallon and Carle Vernet.