June 6 through October 22, 2023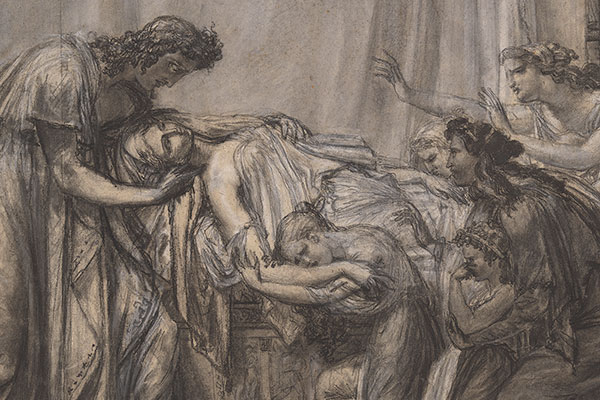 While exploring the volumes in her parents' library, Karen Bassine Cohen discovered a passion for the nineteenth century. She began collecting drawings from the period in the 1970s, and through decades of singular, thoughtful acquisitions, has assembled a group of works whose strength is found in a web of connections between artists, locations, and themes. It is a collection that evokes the specific world of cultured, literary Paris and the ambitions of its leading artists in both the academy and the avant-garde. Her interest has extended beyond France, too, exemplified here by a dynamic study by the German-born Adolph Menzel, which also reveals Cohen's taste for working sketches in addition to finished compositions.
This selection of figurative drawings celebrates Cohen's gift to the Morgan Library & Museum of over 130 drawings and photographs. A larger exhibition of works from this collection, Into the Woods: French Drawings and Photographs from the Karen B. Cohen Gift, is on view, June 16 through October 22, 2023, in the Engelhard Gallery.
Exhibition location:
Lower Level Gallery