June 19 through September 9, 2012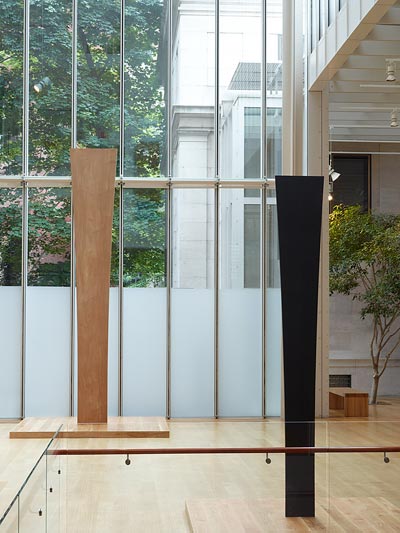 Three major sculptures by renowned abstract artist Ellsworth Kelly are now on view as part of the Morgan's summer sculpture program in the Gilbert Court. Spare and elegant, Kelly's free-standing totemic forms, one in bronze, the other two in mahogany and redwood, exude the same quiet and spectacular beauty as his better-known, brightly colored paintings. The exhibition also includes a group of models and drawings that reveal the artist's process.
The installation is made possible by the Ricciardi Family Exhibition Fund and by a generous donation from Susanna and Livio Borghese in honor of Parker Gilbert and in appreciation of his many contributions to the Morgan Library & Museum.