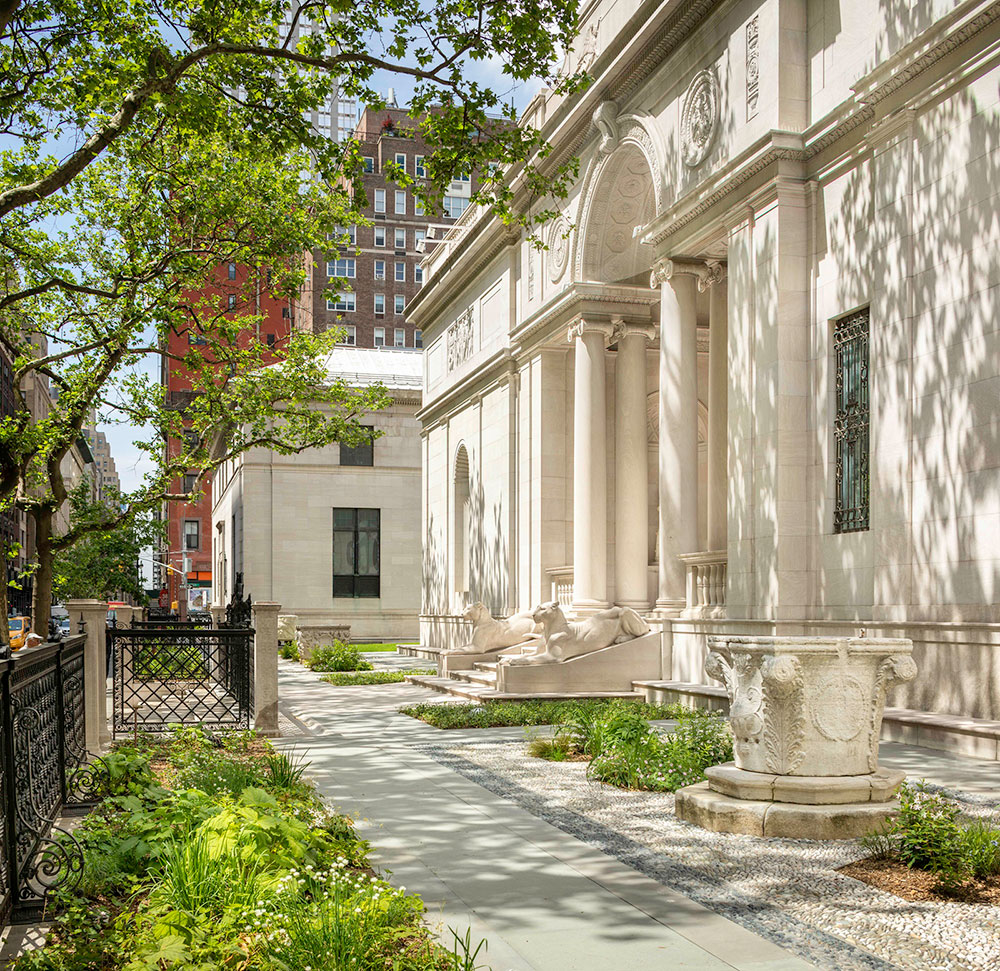 The Morgan Garden reopens on Friday, May 5th! Join us this spring and summer to experience the Morgan Garden! Visitors to the Morgan are able to enjoy the Garden with museum admission every Friday, Saturday, and Sunday, through October 29, 2023. The Garden will also remain open during Free Friday Nights from 5–7 pm every Friday evening.
Developed by award-winning landscape designer Todd Longstaffe-Gowan, the Morgan Garden includes periwinkle beds flanking the Library's loggia and colorful, low-height herbaceous beds. A generous grass lawn sweeps out from the modern pavilion next to the Library, bordering the latter and the Annex. Bluestone pathways are laid in patterns derived from the Library's Renaissance-inspired floors, and cobbled stonework adds visual and textural interest. The garden also displays several antiquities from the Morgan's collection that have previously been inaccessible to the public.
Come relax and enjoy one of New York City's most elegant greenspaces!