June 11 through September 1, 2002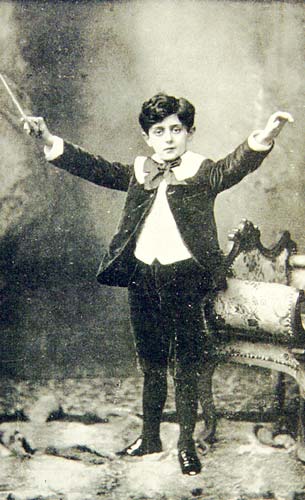 Drawing on the Morgan Library's important collection of children's literature and a recently acquired collection of musical juvenilia, A Child's Garland of Songs: Music for and by Children comprised music manuscripts, printed songbooks, and pictures of young musicians.
Highlights included the manuscripts of the earliest known works by Wolfgang Amadeus Mozart (1756–1791)—four short keyboard pieces written when he was five—and a fantasy for piano, four hands, composed by Franz Schubert (1797–1828) at the age of thirteen. Also on view was printed music used to instruct or entertain children, including tales of a precocious pig, a husband so small that a cat mistakes him for a mouse, a mischievous Mickey Mouse, and Humpty Dumpty. Printed music also included the ever-popular Alice in Wonderland and a selection of books illustrated by Kate Greenaway (1846–1901) and Walter Crane (1845–1915), two of the most successful nursery-book illustrators of their day.
Also on exhibit were portraits of young musicians. Seven-year-old Willy Ferrero (1906–1954) was billed as "The Youngest Symphony Conductor in the World." A lithograph of Henry Vieuxtemps (1820–1881) is said to be the earliest portrait of the celebrated Belgian violinist and composer.