March 12 through July 7, 2019
The Morgan is home to some of the world's finest collections of medieval manuscripts, literary and historical manuscripts, printed books and bindings, letters, and autograph music manuscripts. It is a living collection, the foundation of which was established by Pierpont Morgan and his librarian, Belle da Costa Greene (1879–1950), who became the institution's first director; today, it continues to grow under the leadership of our energetic curatorial staff. Treasures from the Vault—an ongoing exhibition series in the sumptuous setting of J. Pierpont Morgan's Library—presents examples of the diverse material collected by the Morgan for more than a century.

Works on view in this rotation span a thousand years of artistic creation, from the 9th-century Lindau Gospels to the first edition of Winnie the Poo. Six exquisite hand-painted tarot cards from the fifteenth century afford visitors an uncommon opportunity to see in person one of the most reproduced items in the Morgan's collection. Also featured is the manuscript of Valvèdre by George Sand (1804–1876), showing the ruthless self-editing practice that helped make her one of the most successful and prolific novelists of the nineteenth century. An entry in a diary by the first American child star, Elsie Leslie (1881–1966), expresses frustration at missing the chance to see the Yale crew compete at the Henley Royal Regatta. More than just a sports fan, Leslie dominated the stage before the age of ten playing the male roles in Little Lord Fauntleroy and The Prince and the Pauper.

The first edition of Newton's Principia Mathematica (1687) (along with Queen Anne's authorization to pay the "trusty and wellbeloved" scientist), music manuscripts by Offenbach, Alban Berg and Robert Schumann, and the first edition of what some consider to be the first novel, Don Quixote (1605, 1615), are among other artifacts featured in the East Room of J. Pierpont Morgan's three-tier library.

In the adjacent Rotunda, visitors can see early European interpretations of a curious creature called the Tatovai, or Tatouay, now known as the armadillo. A hand-colored relief etching from William Blake's masterpiece of "illuminated printing," America, captures a tranquil pastoral scene in an otherwise apocalyptic poem inspired by the American and French revolutions.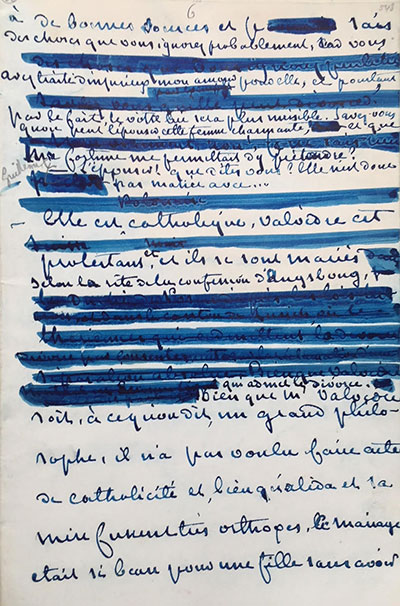 Treasures from the Vault is funded in perpetuity in memory of Christopher Lightfoot Walker.