February 11 through May 15, 2022
Hans Holbein the Younger (1497/98–1543) was among the most skilled, versatile, and inventive artists of the early 1500s. He created captivating portraits of courtiers, merchants, scholars, and statesmen in Basel, Switzerland, and later in England, and served as a court painter to Tudor King Henry VIII (1491–1547). Enriched by inscriptions, insignia, and evocative attributes, his portraits comprise eloquent visual statements of personal identity and illuminate the Renaissance culture of erudition, self-fashioning, luxury, and wit.

Holbein: Capturing Character is the first major exhibition dedicated to the artist in the United States. Spanning Holbein's entire career, it starts with his early years in Basel, where Holbein was active in the book trade and created iconic portraits of the great humanist scholar Erasmus of Rotterdam (1466–1536). Holbein stayed in England in 1526–1528 and moved there permanently in 1532, quickly becoming the most sought-after artist among the nobles, courtiers, and foreign merchants of the Hanseatic League. In addition to showcasing Holbein's renowned drawn and painted likenesses of these sitters, the exhibition highlights the artist's activities as a designer of prints, printed books, personal devices (emblems accompanied by mottos), and jewels. This varied presentation reveals the artist's wide-ranging contributions to the practice of personal definition in the Renaissance. Works by Holbein's famed contemporaries, such as Jan Gossaert (ca. 1478–1532) and Quentin Metsys (1466–1530), and a display of intricate period jewelry and book bindings offer further insights into new cultural interests in the representation of individual identity, and highlight the visual splendor of the art and culture of the time.
Holbein: Capturing Character is organized by the Morgan Library & Museum, New York, and the Getty Museum, Los Angeles.

The Morgan's presentation of Holbein: Capturing Character is made possible by major support from the Drue Heinz Charitable Trust and the William Randolph Hearst Fund for Scholarly Research and Exhibitions, and by a major grant from the National Endowment for the Humanities: Democracy demands wisdom.

Generous support is provided by the Lucy Ricciardi and Family Exhibition Fund, the Christian Humann Foundation, T. Kimball Brooker, Joshua W. Sommer, Beatrice Stern, Alyce Williams Toonk, the Robert Lehman Foundation, the Robert Lehman Fund for Exhibitions, and The Gilbert & Ildiko Butler Family Foundation. Additional support is provided by the Berger Collection Education Trust, the Achelis and Bodman Foundation, the Gladys Krieble Delmas Foundation, Rudy and Sally Ruggles, the Tavolozza Foundation, Barbara G. Fleischman, Robert Dance, the Samuel H. Kress Foundation, and Mr. and Mrs. Randall Barbato. The exhibition is supported by an indemnity from the Federal Council on the Arts and the Humanities.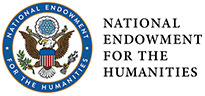 Any views, findings, conclusions or recommendations expressed in this exhibition do not necessarily represent those of the National Endowment for the Humanities.