Hans Holbein the Younger (1497/98–1543) was among the most versatile and inventive European artists of the sixteenth century. Born in the German city of Augsburg, he achieved early success in the humanist milieu in Basel, Switzerland, and later became the preeminent portraitist of members of the Tudor court in England. Holbein and his patrons understood the power of a beautifully executed, persuasive portrait. Through his close attention to sitters' features and inclusion of inscriptions, mottoes, and emblems, Holbein not only conveyed truthful likenesses but also celebrated the individuals' identities, communicating their lineages, values, aspirations, and achievements.
Holbein worked closely with Erasmus of Rotterdam, Thomas More, and other esteemed scholars in Renaissance Europe as both a portraitist and book illustrator. The book, with its ability to preserve and revive ancient texts and promulgate new ones, became the period's humanist symbol par excellence, which many patrons wanted displayed in their portraits. Holbein was also active as a designer of personal jewels, which could serve as small declarations of the wearer's taste, beliefs, and erudition. Featuring examples from the artist's diverse output alongside select works by his Northern contemporaries, Capturing Character explores Holbein's contributions to Renaissance portraiture and celebrates the era's sophistication and visual splendor.
---
Holbein: Capturing Character is organized by the Morgan Library & Museum, New York, and the Getty Museum, Los Angeles.
The Morgan's presentation of Holbein: Capturing Character is made possible by major support from the Drue Heinz Charitable Trust and the William Randolph Hearst Fund for Scholarly Research and Exhibitions, and by a major grant from the National Endowment for the Humanities: Democracy demands wisdom.
Generous support is provided by the Lucy Ricciardi and Family Exhibition Fund, the Christian Humann Foundation, T. Kimball Brooker, Joshua W. Sommer, Beatrice Stern, Alyce Williams Toonk, the Robert Lehman Foundation, the Robert Lehman Fund for Exhibitions, and The Gilbert & Ildiko Butler Family Foundation. Additional support is provided by the Berger Collection Education Trust,the Achelis and Bodman Foundation, the Gladys Krieble Delmas Foundation, Rudy and Sally Ruggles, the Tavolozza Foundation, Barbara G. Fleischman, Robert Dance, the Samuel H. Kress Foundation, and Mr. and Mrs. Randall Barbato. The exhibition is supported by an indemnity from the Federal Council on the Arts and the Humanities.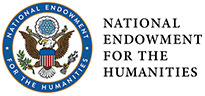 Any views, findings, conclusions, or recommendations expressed in this exhibition do not necessarily represent those of the National Endowment for the Humanities.