January 15 through May 5, 2013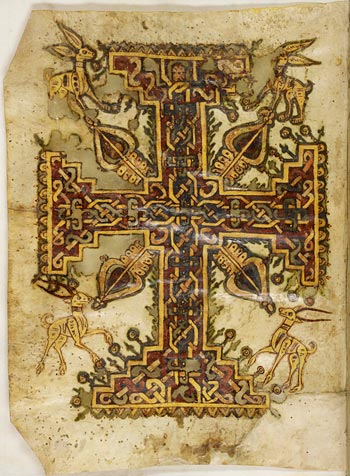 Treasures from the Vault offers a changing selection of works drawn from the Morgan's celebrated collections of medieval manuscripts, printed books and bindings, literary manuscripts, private letters and correspondence, and original music in the sumptuous setting of Pierpont Morgan's 1906 Library.
This season's selection includes such treasures as a letter from J. R. R. Tolkien containing his commentary on The Hobbit, a precious ninth- or tenth-century Coptic manuscript; Percy Bysshe Shelley's On Life manuscript; Beethoven's tenth, and last, violin and piano sonata; and the first complete edition of Alexander Pope's The Rape of the Lock. The Morgan's important holdings of Americana are represented by a touching letter from Alexander Hamilton to Martha Washington upon the death of her husband and a volume of Edward Curtis's monumental The North American Indian, a photographic project funded in part by Pierpont Morgan.