January 20 through April 29, 2012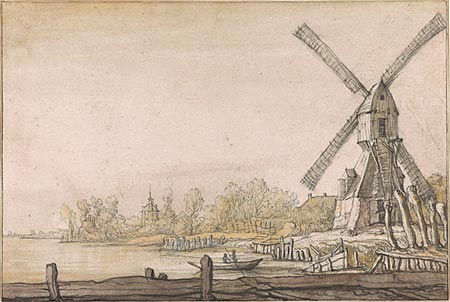 In the seventeenth century, the Dutch Republic, bolstered by a new political independence, economic prosperity, and maritime supremacy, experienced a flourishing of the arts. This exhibition features over 90 drawings by many of the preeminent artists of Holland's Golden Age who were active primarily in their native land (in contrast to their many compatriots who traveled to Italy and elsewhere) and who brought their extraordinary talents to bear on such quintessentially Dutch subjects as landscapes, marine views, pastoral and genre scenes, nature studies, and portraiture. The show includes among others Rembrandt van Rijn and his followers Ferdinand Bol and Gerbrand van den Eeckhout; Abraham Bloemaert; Aelbert Cuyp; and Jan van Goyen. The works, assembled over the last two decades, are from the private collection of Clement C. Moore and are exhibited together publicly for the first time.
Rembrandt's World is organized by Linda Wolk-Simon, Charles W. Engelhard Curator and Head of the Department of Drawings and Prints; and Esther Bell, Moore Curatorial Fellow, Department of Drawings and Prints.
This exhibition is made possible in part by the Rita Markus Fund for Exhibitions.
The catalogue is underwritten by The Andrew W. Mellon Fund for Research and Publications. Public programs are generously supported by The Netherland-America Foundation, Inc.