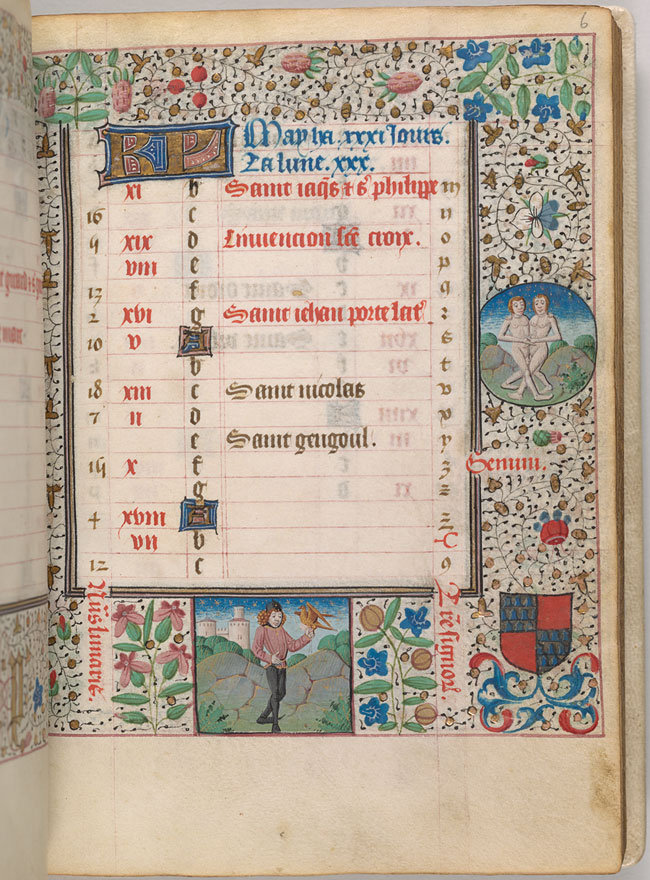 Hours of Pierre de Bosredont
Gift of the Trustees of the William S. Glazier Collection, 1984
Description:
Zodiac Sign: Gemini In a medallion in the right margin are two nude male figures who are standing each with one hand on the other's shoulder. Their other hands are clasped together in front. The medallion is labeled GEMINI.
Month, Occupation: May In a vignette in the lower margin,a man is wearing a hat, holding a falcon with his extended right hand, and standing in a rocky landscape with a castle in the background.
The margins are decorated with foliate and floreate ornament. In the lower margin is the heraldic shield of Pierre Bosredont (quarterly vair and gules).