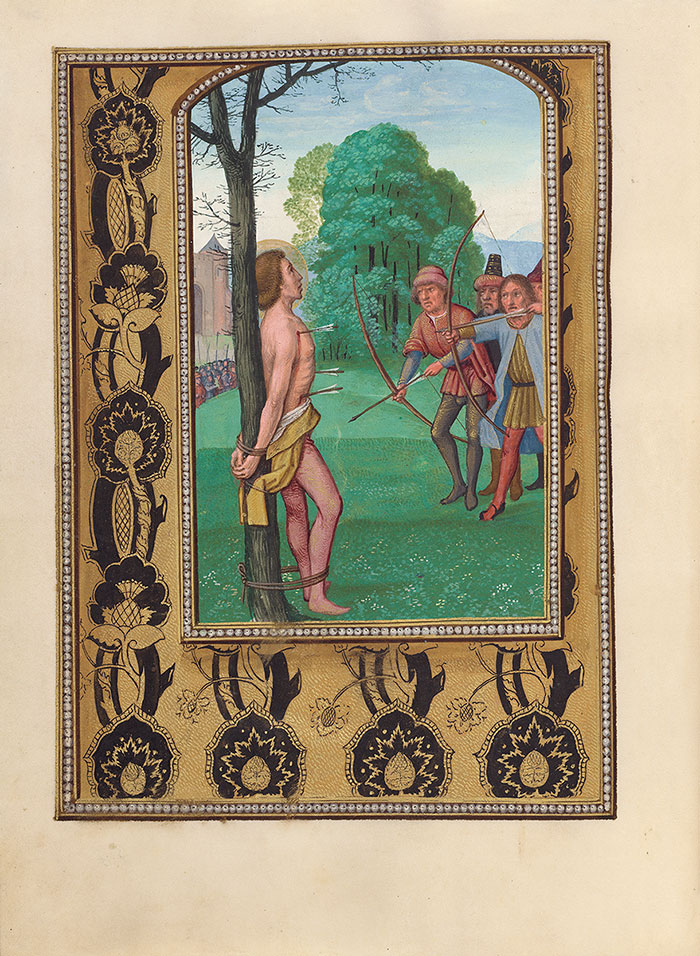 Da Costa hours
Illuminated by Simon Bening (1483/84–1561)
Purchased by J. Pierpont Morgan (1837–1913), 1910
Description:
Sebastian of Rome: Scene, Torture—A nimbed Sebastian wearing a short loin cloth, stands with his back against tree and his hands and feet bound with a rope to the tree. He has three arrows in his chest and abdomen, shot by two torturers, one wearing a hat and armed with bows and arrows. Behind them are two onlookers wearing hats. In the background to the left, a group of figures, some carrying spears, gathers outside of city gates.
The scene is framed by a border decorated with foliate ornament, including thistles, with pearls around the edges.
Credits:
Image courtesy of Akademische Druck- u. Verlagsanstalt, Graz/Austria.