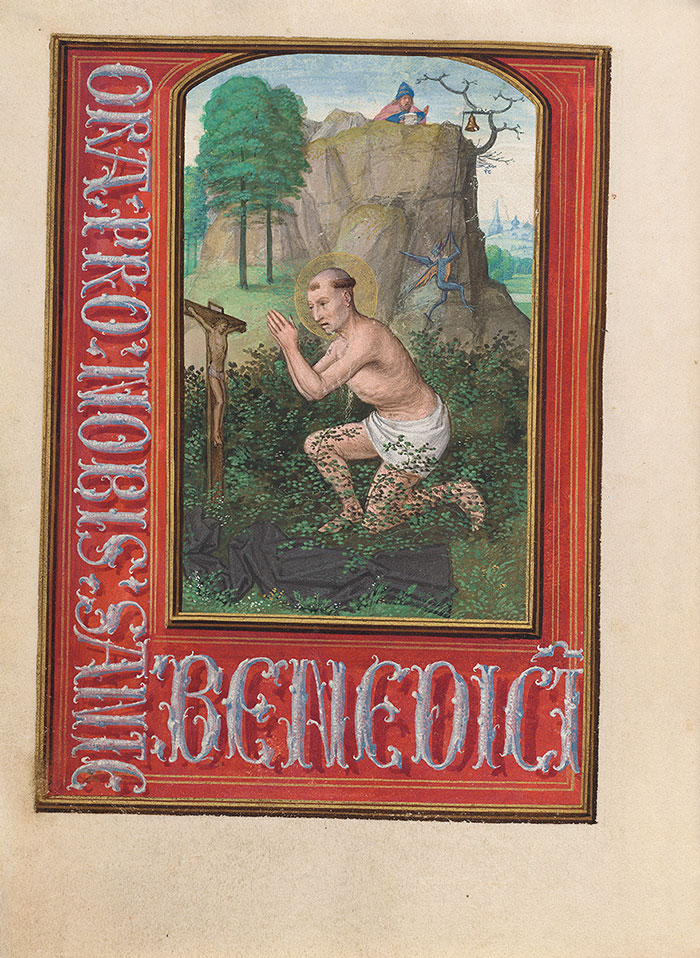 Da Costa hours
Illuminated by Simon Bening (1483/84–1561)
Purchased by J. Pierpont Morgan (1837–1913), 1910
Description:
Benedict of Montecassino: In cave at Subiaco, and devil breaking bell―Benedict of Montecassino, nimbed, tonsured, and partially nude, kneels on one knee amid thorns in front of a crucifix. His habit is on the ground beside him. In the background, Romanus of Subiacois is at the top of a hill holding a container. Below, near the bottom of the hill, a devil pulls a rope attached to a bell.
The scene is framed by a decorated border inscribed in display script ORA PRO NOBIS SANTE (sic) BENEDICTE.
Credits:
Image courtesy of Akademische Druck- u. Verlagsanstalt, Graz/Austria.