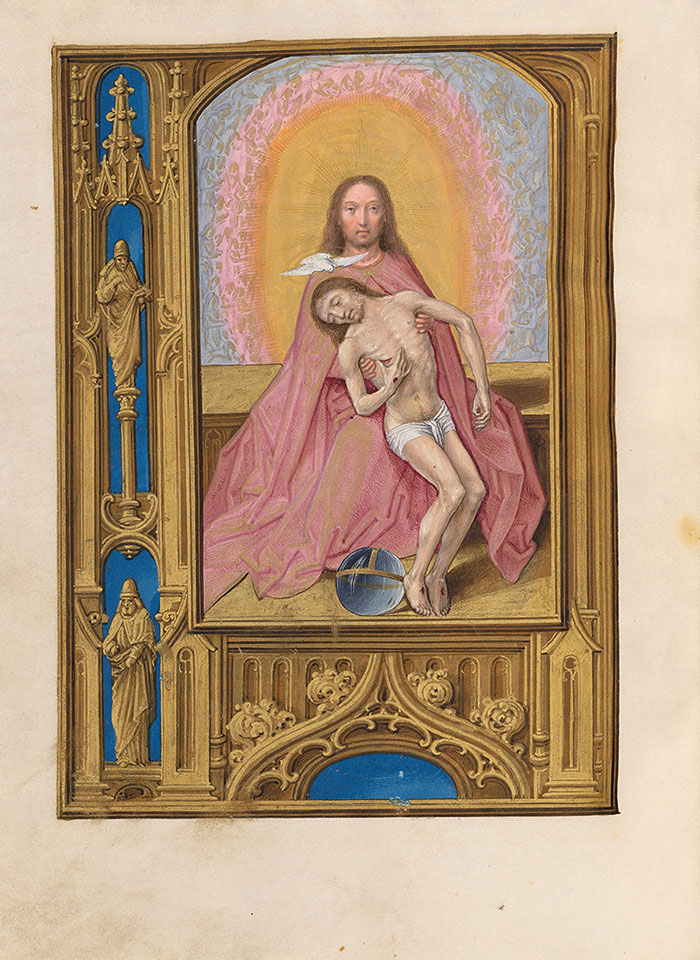 Da Costa hours
Illuminated by Simon Bening (1483/84–1561)
Purchased by J. Pierpont Morgan (1837–1913), 1910
Description:
God, with a rayed nimbus, is seated on a bench amid an aureole that is surrounded by angels. He supports a nimbed Christ, as Man of Sorrows, showing wounds and wearing a short loincloth. A tripartite globe is at His feet. The Dove of the Holy Ghost appears above the head of Christ.
The scene is framed by an illusionistic wood frame with two statues of male figures in architectural niches in the left border.
Credits:
Image courtesy of Akademische Druck- u. Verlagsanstalt, Graz/Austria.