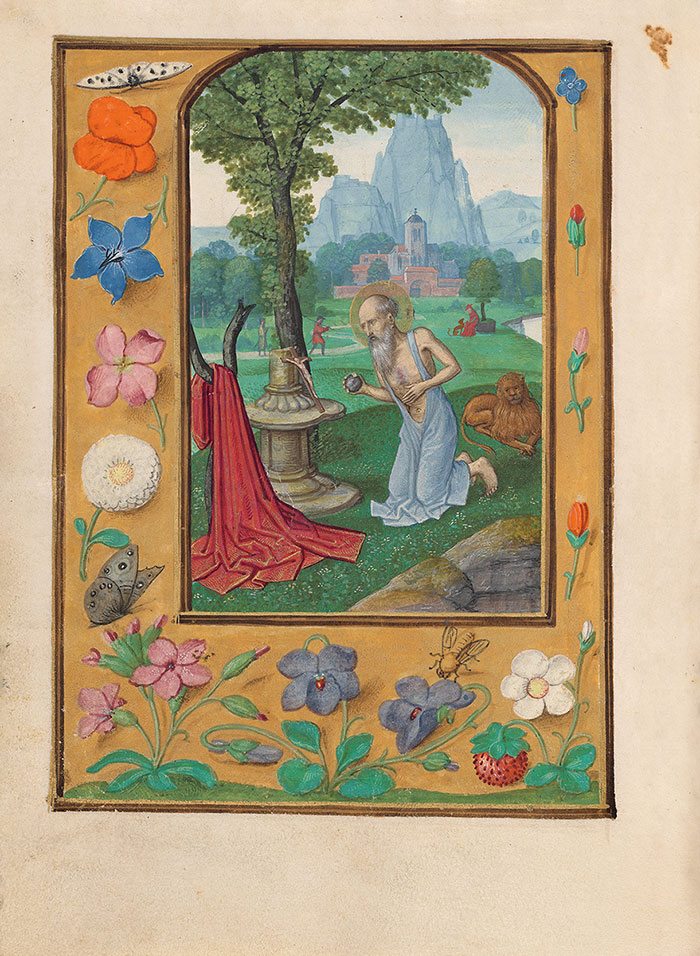 Da Costa hours
Illuminated by Simon Bening (1483/84–1561)
Purchased by J. Pierpont Morgan (1837–1913), 1910
Description:
Jerome: In penance―Under a tree, a nimbed Jerome wearing undergarments kneels before a crucifix on the base of broken a column. He holds a stone in his right hand. To the left, a cardinal's vestments are thrown over a tree stump. Behind him, a lion lies in the grass.

Jerome: Removing thorn from lion's paw―Within a landscape in the background, Jerome, wearing cardinal's vestments, removes a thorn from a lion's paw. To the left, two figures walk along a road leading to buildings.
The scene is framed by a border decorated with flowers, including viola and a strawberry and inhabited by butterflies and a bee.
Credits:
Image courtesy of Akademische Druck- u. Verlagsanstalt, Graz/Austria.