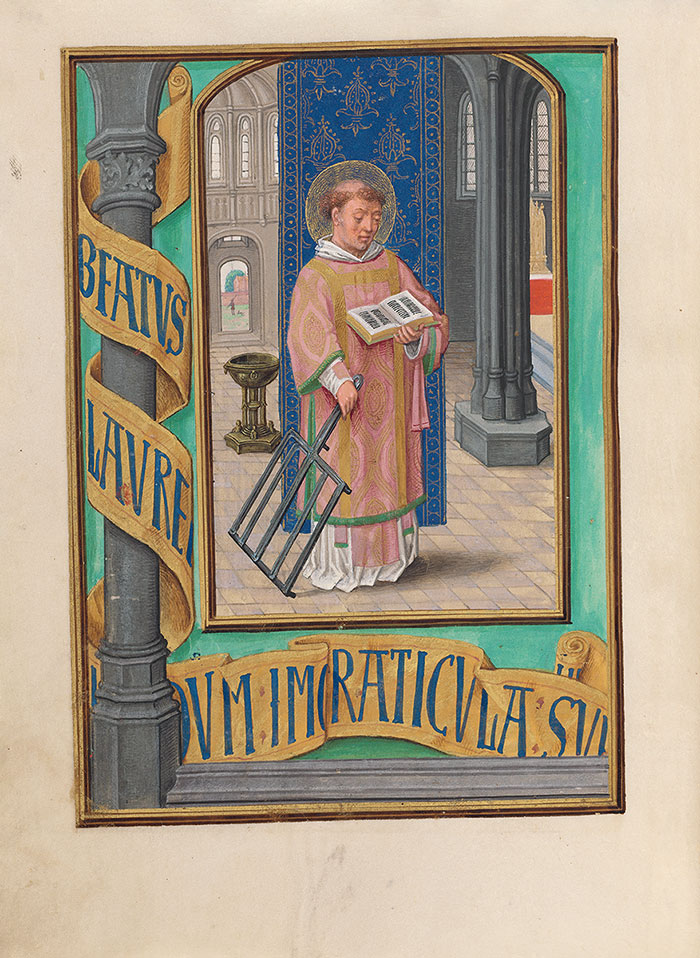 Da Costa hours
Illuminated by Simon Bening (1483/84–1561)
Purchased by J. Pierpont Morgan (1837–1913), 1910
Description:
Lawrence of Rome stands in front of a patterned hanging within a church with a font and an altar. He is nimbed and tonsured, and he wears deacon's vestments. He holds a gridiron in his right hand and an open book in his left hand.
The scene is framed by a border with a column around which a scroll is draped. The scroll is inscribed, but letters disappear in the folds: BEATUS LAVRE(...) VM (...)RATICVLA SVI (…).
Credits:
Image courtesy of Akademische Druck- u. Verlagsanstalt, Graz/Austria.