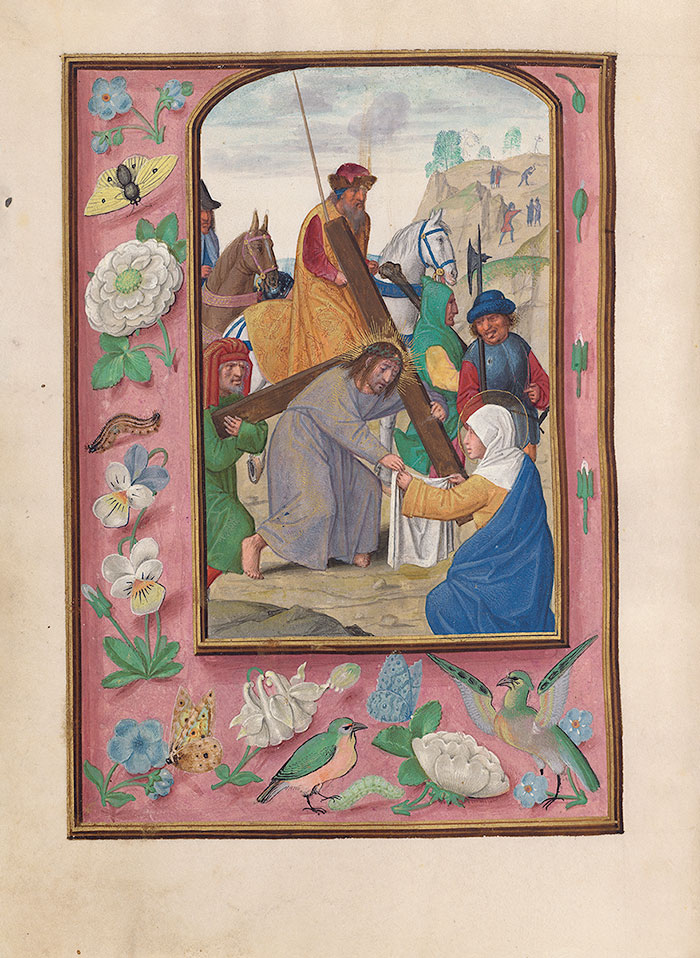 Da Costa hours
Illuminated by Simon Bening (1483/84–1561)
Purchased by J. Pierpont Morgan (1837–1913), 1910
Description:
Christ: Bearing cross—Christ, with a rayed nimbus and wearing a crown of thorns and a purple garment, bears a tau cross over His shoulder. Simon of Cyrene grasps the lower end of the cross. Veronica of Rome, nimbed and veiled, kneels before Christ and extends a veil held in both hands towards Him. He grasps it with His right hand. Two horsemen and two soldiers, one carrying a halberd, follow.
The scene is framed by a border decorated with flowers, including viola and columbine, and inhabited by butterflies, caterpillars, and two birds, one grasping a caterpillar and the other spreading its wings.
Credits:
Image courtesy of Akademische Druck- u. Verlagsanstalt, Graz/Austria.