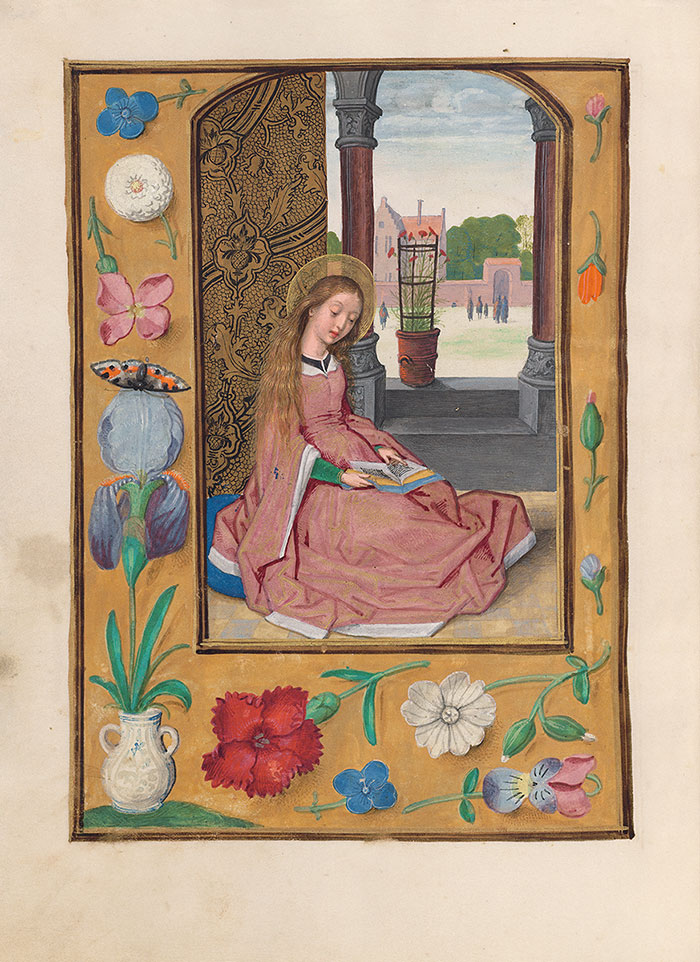 Da Costa hours
Illuminated by Simon Bening (1483/84–1561)
Purchased by J. Pierpont Morgan (1837–1913), 1910
Description:
A nimbed Lucy of Syracuse, is seated on floor holding an open book on her lap. She is in front of a patterned hanging and beside a colonnade, beyond which is a courtyard inhabited by figures. A potted flowering plant is in the colonnade.
The scene is framed by a border decorated with flowers, including an iris in a vase, a pink, and a sweet pea, and inhabited by a butterfly.
Credits:
Image courtesy of Akademische Druck- u. Verlagsanstalt, Graz/Austria.