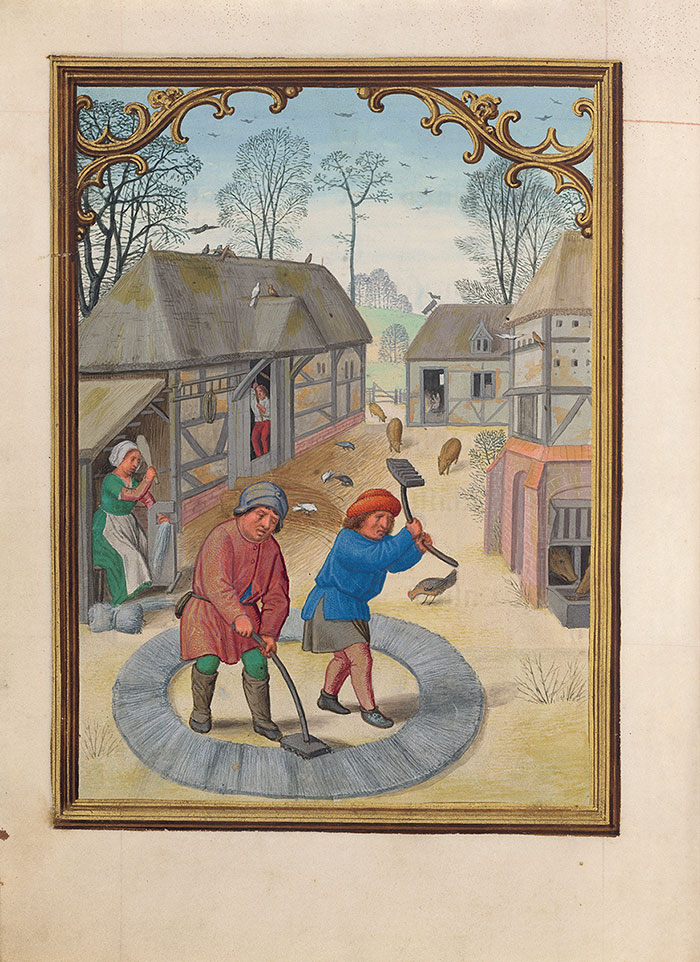 Da Costa hours
Illuminated by Simon Bening (1483/84–1561)
Purchased by J. Pierpont Morgan (1837–1913), 1910
Description:
Occupation of the month: November―Within a farmyard enclosed by buildings, including a dovecote, two men, within a ring of flax laid out on the ground, break flax with implements. To the left under a shed, a woman scutches flax with a scutching knife. She is seated on a chair beside a bundle of flax. A hen and pigs inhabit the farmyard. Within a building to the left, a man appears in a doorway raising an implement, possibly a flail.
The scene is within an illusionistic wood frame.
Credits:
Image courtesy of Akademische Druck- u. Verlagsanstalt, Graz/Austria.