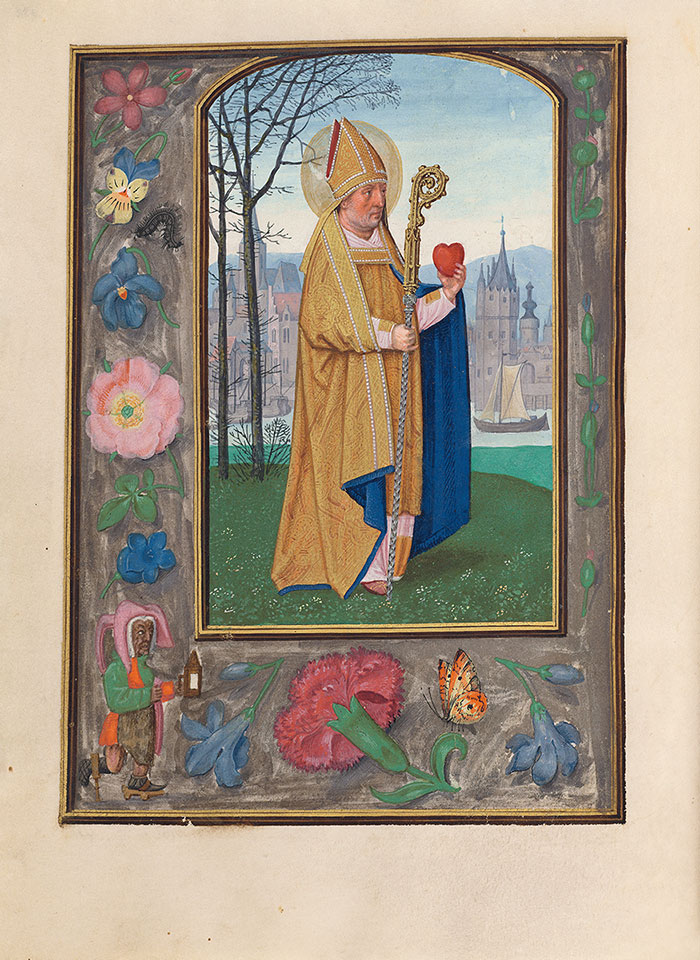 Da Costa hours
Illuminated by Simon Bening (1483/84–1561)
Purchased by J. Pierpont Morgan (1837–1913), 1910
Description:
A nimbed Augustine of Hippo, wearing a bishop's miter and vestments, stands in a landscape with barren trees and in the distance a city built along a river with a ship on it. He holds a crozier in his right hand and a heart in his left hand.
The scene is framed by a border decorated with flowers and inhabited by butterflies and, in the lower left corner, a cripple holding a lantern.
Credits:
Image courtesy of Akademische Druck- u. Verlagsanstalt, Graz/Austria.