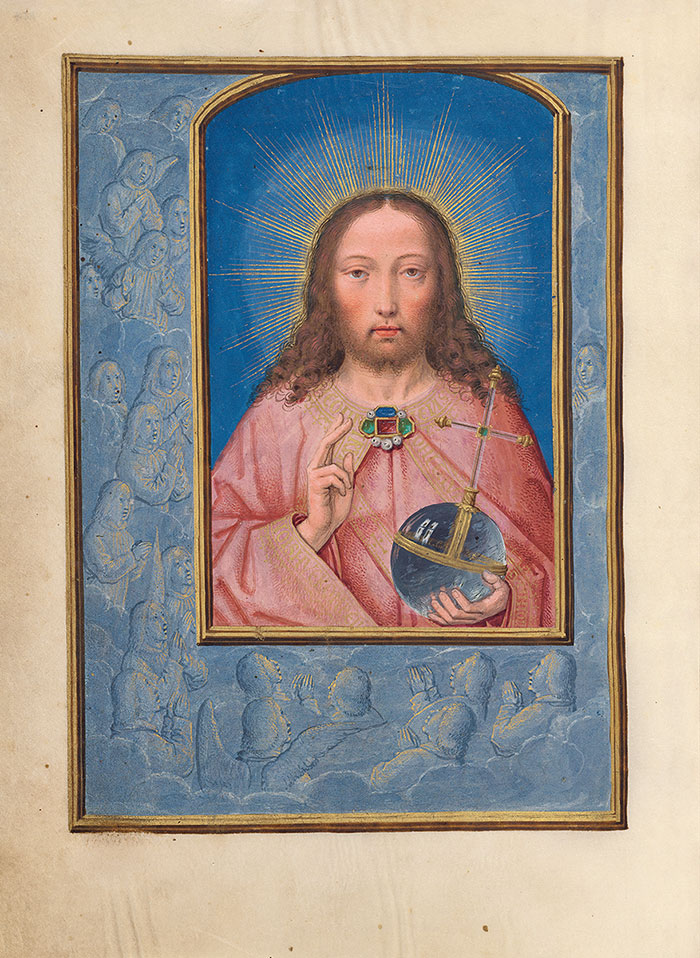 Da Costa hours
Illuminated by Simon Bening (1483/84–1561)
Purchased by J. Pierpont Morgan (1837–1913), 1910
Description:
Christ, with a rayed nimbus, is shown as a half-figure. He is wearing a mantle fastened by a jeweled brooch. He raises His right hand in blessing and holds a globe surmounted by a cross in His left hand.
The miniature is framed by a border of angels amid clouds. They join their hands and turn toward the Christ.
Credits:
Image courtesy of Akademische Druck- u. Verlagsanstalt, Graz/Austria.