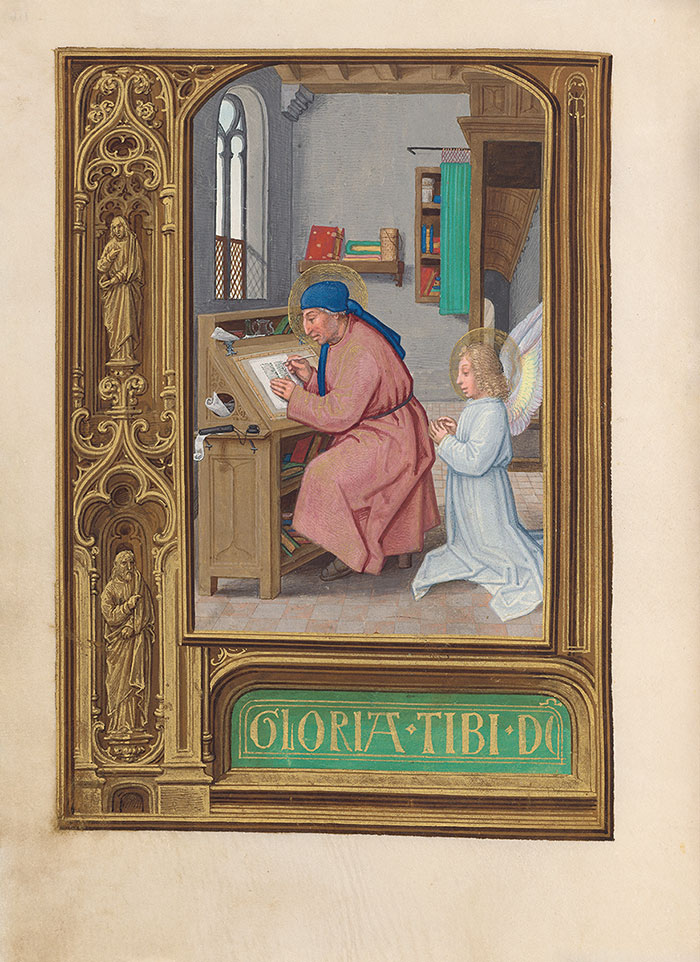 Da Costa hours
Illuminated by Simon Bening (1483/84–1561)
Purchased by J. Pierpont Morgan (1837–1913), 1910
Description:
Within a room furnished with bookcases, a nimbed Evangelist Matthew wearing headgear is seated at a writing desk with an inkpot and other implements. He writes in a book, and a nimbed angel kneels behind him.
The scene is framed by a border decorated with two statues of male figures within illusionistic architectural niches in the left border. GLORIA TIBI DO(MINO) is inscribed in the lower border.
Credits:
Image courtesy of Akademische Druck- u. Verlagsanstalt, Graz/Austria.