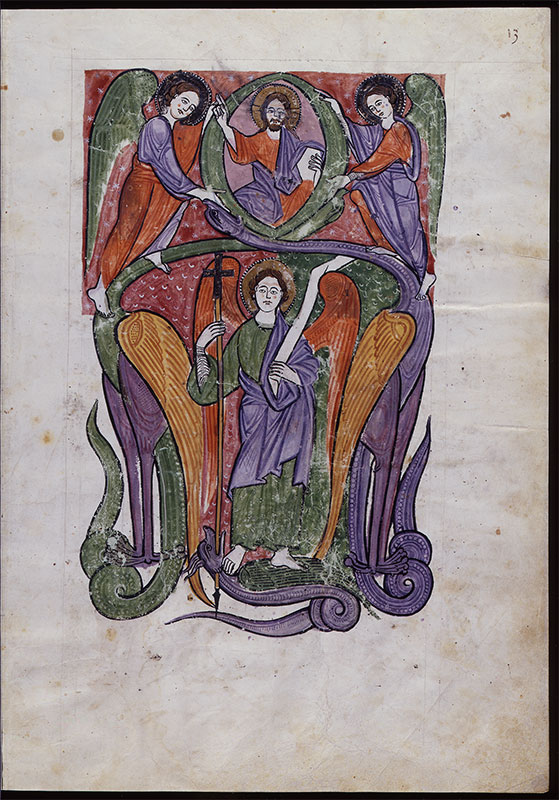 Saint Beatus, Presbyter of Liebana
Commentary on the Apocalypse and commentary on the Book of Daniel
Purchased by J. Pierpont Morgan (1837-1913) in 1910
Page description:
Christ: in Mandorla.
Christ: in Mandorla -- Two angels, pearled nimbi, holding almond-shaped mandorla enclosing half figure of Christ, pearled crossed nimbus, seated, book in left hand.
Below, Archangel Michael, pearled nimbus, scroll in left hand, transfixing winged Dragon with spear, flanked by two winged fantastic animals supporting the mandorla; starred and decorated background.
Beatus of Valcavado, In Apocalipsin, Praefatio.