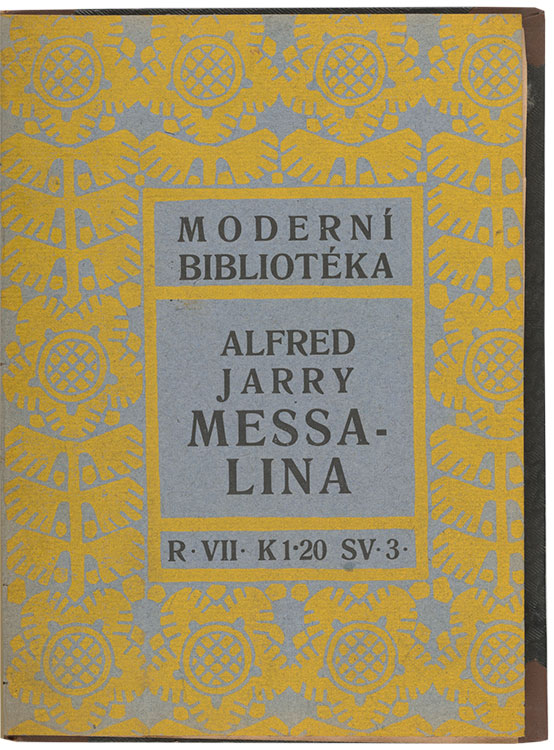 Oscar Wilde and Arthur Symons drew attention to Jarry's works in England during his lifetime; and the Scandinavian poet Sophus Claussen made an aborted attempt to translate Ubu roi into Danish. It was in Prague, however, where the first full translation of Jarry's work appeared. His novel Messaline (1903) was serialized in 1904 in Arnošt Procházka's seminal journal of the Czech avant-garde, Moderní revue, and was issued by the magazine's imprint in book form in 1908. Jarry's works would continue to hold sway in Central and Eastern European countries throughout the twentieth century as a touchstone for artists' responses to totalitarian regimes.

For the subsequent generation of artists and writers, Jarry's iconoclasm came to define the ethos of the modern avant-garde. His influence owes much to his encounter with the Italian Futurist poet, F.T. Marinetti (1876–1944), and close friendship with Guillaume Apollinaire (1880–1918), the poet who would coin the terms cubism and surrealism. Marinetti called Jarry "the unquestionable literary genius of the underworld." It was Apollinaire's accounts of Jarry after his death, however—the gun-waving antics and eccentric lifestyle and dress—that left an indelible mark on the latter's legacy.

Alfred Jarry (1873–1907), Messalina ([Prague]: Moderní bibliotéka, 1908). The Morgan Library & Museum, anonymous gift for the Robert J. and Linda Klieger Stillman Pataphysics Collection, 2017. PML 197675. Anonymous gift, 2017.