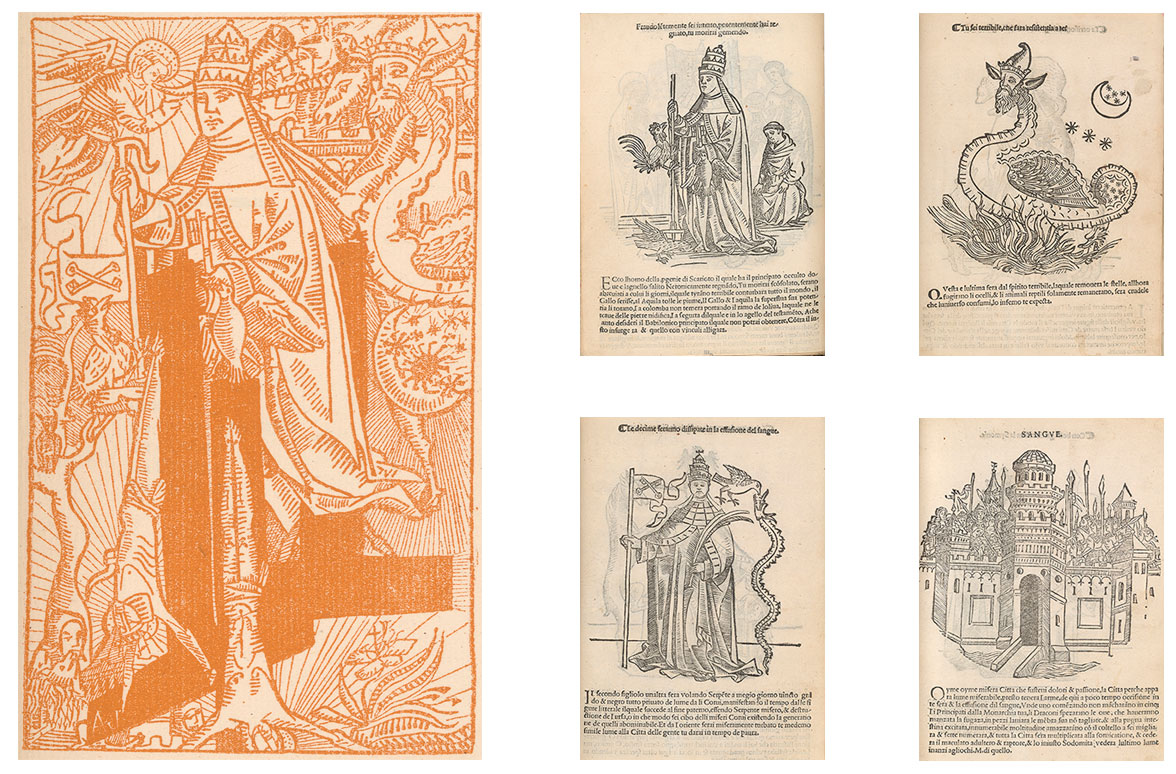 The privileging of found imagery over original designs became more pronounced in Jarry's second book. This frontispiece, which is one of only two original illustrations in his apocalyptic drama César-antechrist, is something of a hybrid. Jarry chose elements from multiple woodcut illustrations in a popular renaissance series of papal prophecies; he rearranged them and added hand-drawn elements to his busy design. By merging a catalogue of images into one pictorial field, Jarry's collage suggests a Cubist approach to "reading" an illustrated book on one page.

Alfred Jarry (1873–1907), César-antechrist (Paris: Mercure de France, 1895). The Morgan Library & Museum, gift of Robert J. and Linda Klieger Stillman, 2017. PML 197018.
Source imagery, Prophetia dello abbate Joachino circa li Pontifici [et] R.E. (Venice: Niccolò & Domenico dal Gesù, 1527),The Morgan Library & Museum, purchased in 1925. PML 23177.