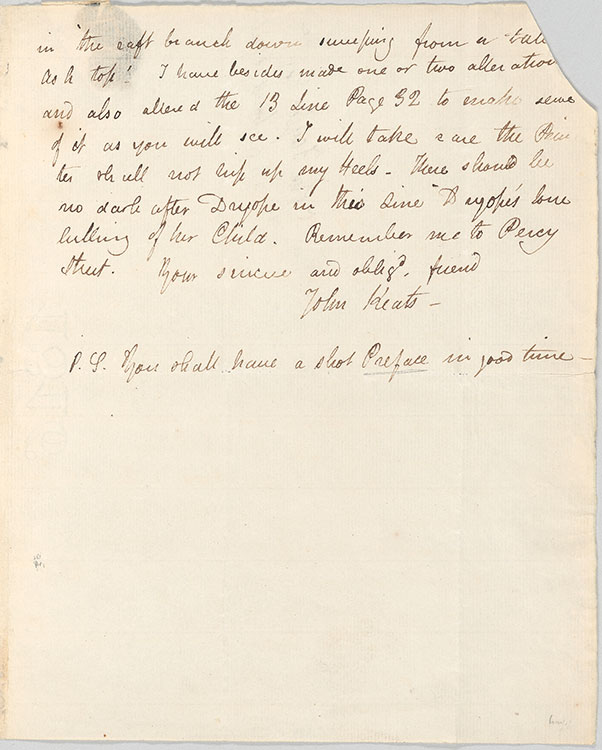 Transcription:
p. 3
in 'the raft branch down sweeping from a tall
ash top' I have besides made one or two alterations
and also altered the 13 Line Page 32 to make sense
of it as you will see. I will take care the Printer
shall not trip up my Heels. There should be
no dash after Dryope in this Line 'Dryope's lone
lulling of her Child. Remember me to Percy
Street.
Your sincere and oblig[e]d friend
     John Keats
P.S. You shall have a short Preface in good time