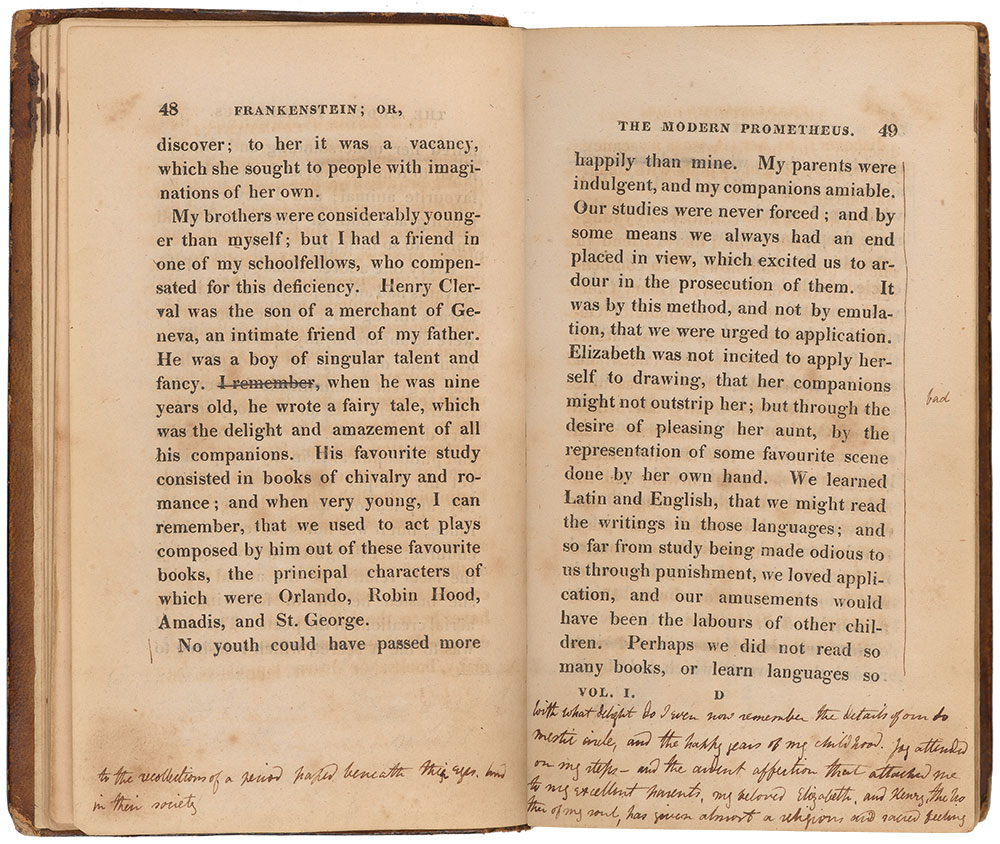 Mary Wollstonecraft Shelley
Frankenstein; or, The Modern Prometheus
London: Printed for Lackington, Hughes, Harding, Mavor, & Jones, 1818.
Purchased by Pierpont Morgan in 1910
Transcription:
With what delight do I even now remember the details of our domestic circle, and the happy years of my childhood. Joy attended on my steps—and the ardent affection that attached me to my excellent parents, my beloved Elizabeth, and Henry, the brother of my soul, has given almost a religious and sacred feeling to the recollections of a period passed beneath their eyes, and in their society.