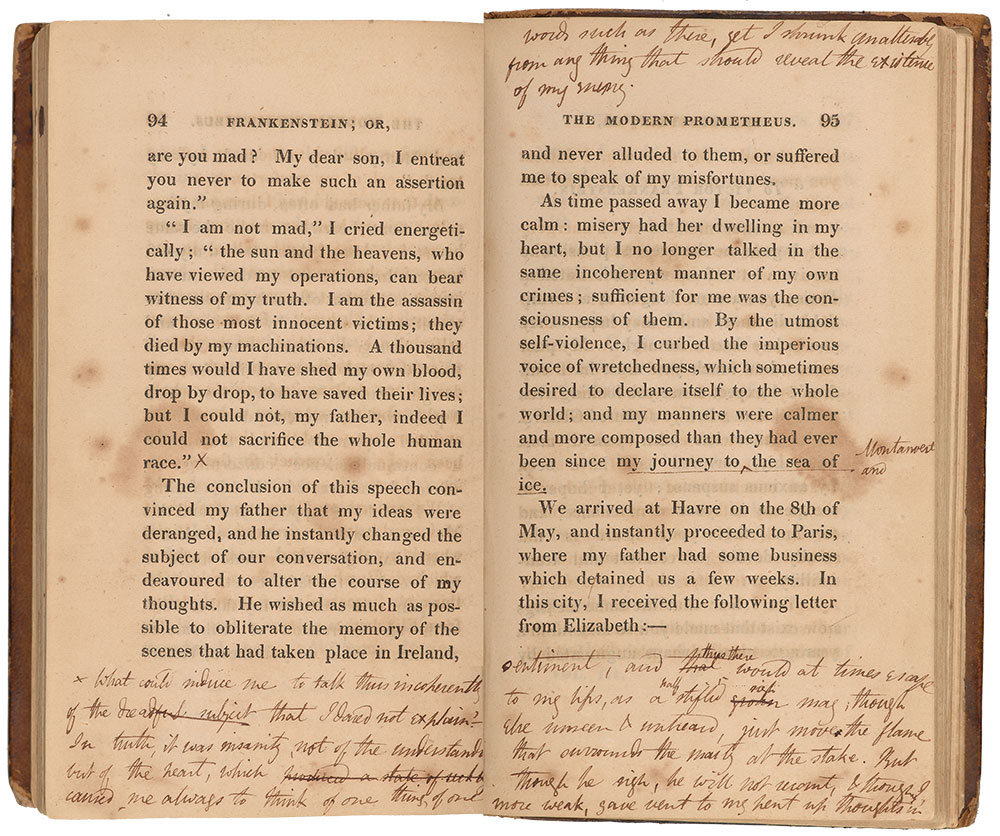 Mary Wollstonecraft Shelley
Frankenstein; or, The Modern Prometheus
London: Printed for Lackington, Hughes, Harding, Mavor, & Jones, 1818.
Purchased by Pierpont Morgan in 1910
Transcription:
p. 94
What could induce me to talk thus incoherently of the dreadful subject that I dared not explain? — In truth, it was insanity, not of the understanding but of the heart, which caused me always to think of one thing, of one
p. 95
sentiment, and thus there would at times escape to my lips, as a half stifled sigh may; though else unseen & unheard just move the flame that surrounds the marty[r] at the stake. But though he sigh, he will not recant, & though I more weak, gave vent to my pent up thoughts in words such as these, yet I shrunk unalterably from any thing that should reveal the existence of my enemy.
my journey to Montanvert and the sea of ice.