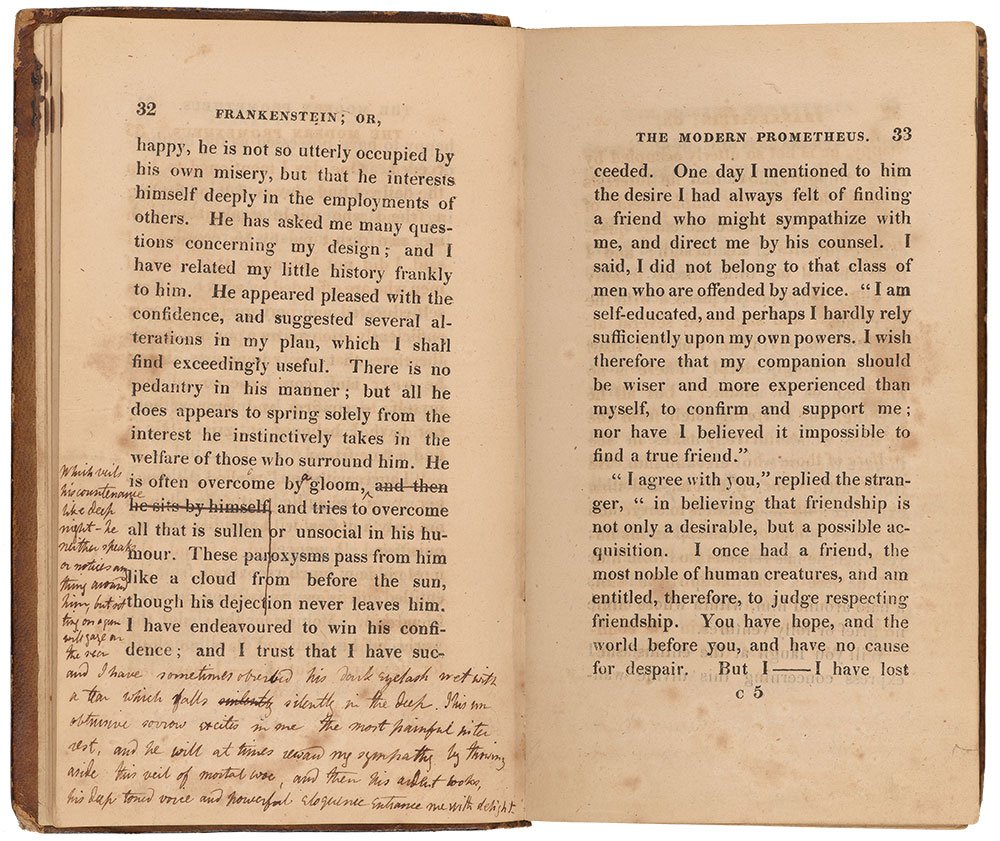 Mary Wollstonecraft Shelley
Frankenstein; or, The Modern Prometheus
London: Printed for Lackington, Hughes, Harding, Mavor, & Jones, 1818.
Purchased by Pierpont Morgan in 1910
Transcription:
by a gloom, which veils his countenance like deep night—he neither speaks or notices anything around him, but sitting on a gun will gaze on the sea and I have sometimes observed his dark eyelash wet with a tear which falls silently in the deep. This unobtrusive sorrow excites in me the most painful interest, and he will at times reward my sympathy by throwing aside this veil of mortal woe, and then his ardent looks, his deep toned voice and powerful eloquence entrance me with delight.