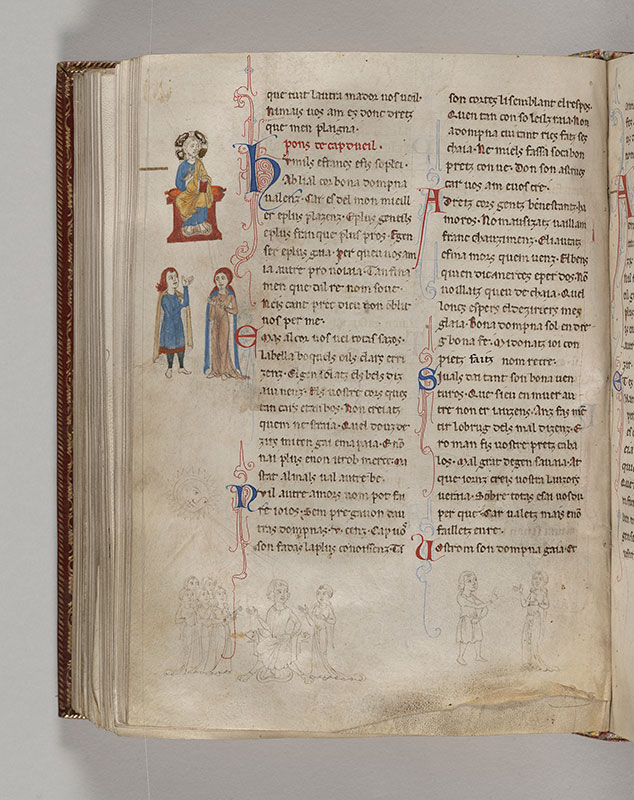 Page description:
Left Margin:
Christ, crossed nimbus, raising right hand, holding book with left hand, seated on cushioned bench.
Below, poet, wearing cape, indicating self with right hand, raising left hand, looking upward toward Christ, stands opposite woman, wearing fur-lined cloak, gesturing with both hands, looking toward the man.
Lower Margin:
Rays descend from Personification of sun looking downward, toward poet, seated on animal faldstool, extending right hand toward five women, three gesturing. He looks to his left, toward single woman, gesturing, looking toward him.
At right, poet, gesturing with right hand, confronting woman gesturing with both hands.
Text of poem by Pons de Capduelh.
Credits:
Photography by Pixel Acuity