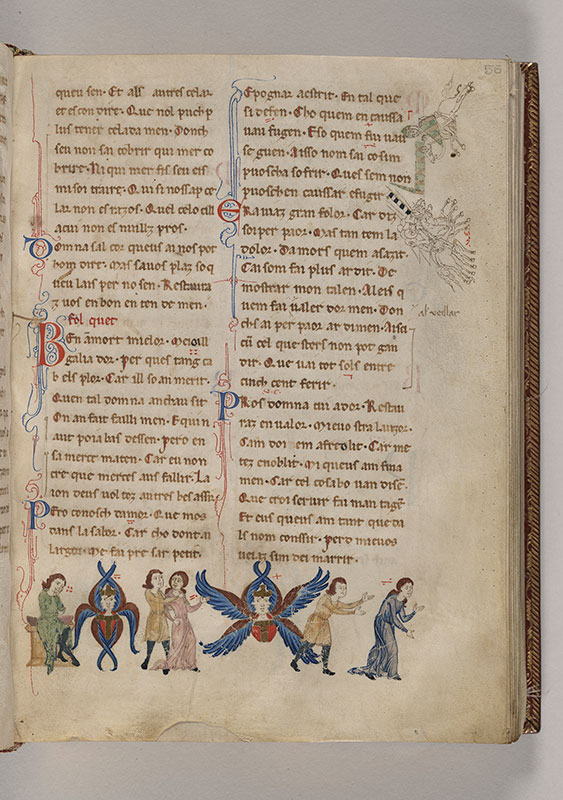 Page description:
Right Margin:
Scene, Battle -- Seven (?) mounted soldiers confronting another single mounted soldier, bannered lance in right hand, shield on right side, astride galloping bridled horse.
Lower Margin:
Man, right hand supporting left elbow, left hand on face, seated with crossed legs on cushioned bench; three-faced head, crowned, amid six wings as personification of love; man embracing woman gesturing with her left hand toward another three-faced head, crowned (?) amid six wings; man, arms extended, pursuing woman.
Text of poem by Folquet de Marseille (Folquet de Marselha).
Credits:
Photography by Pixel Acuity