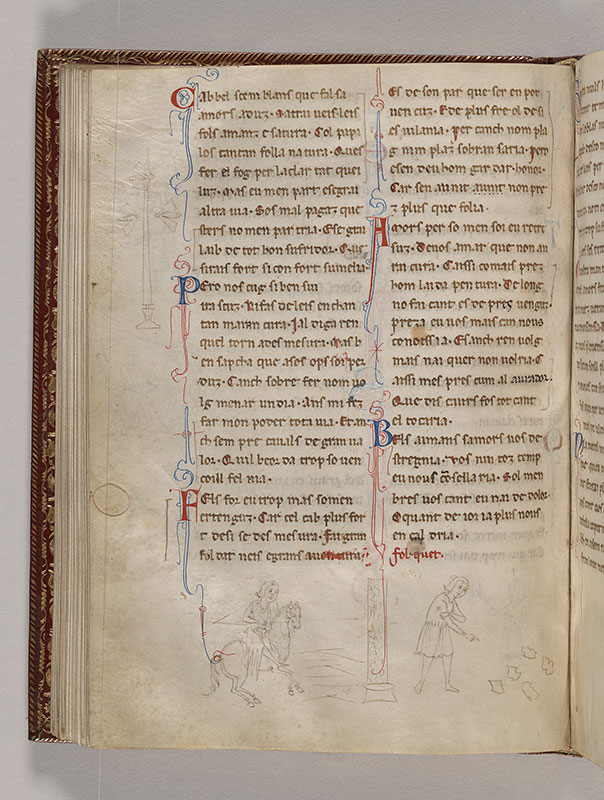 Page description:
Left Margin:
Three flying insects, named as butterflies in text, two flying toward candle; one flying near flame.
Lower Margin:
At left, horseman astride bridled horse.
At right, next to wall (?), man, grasping right arm with left hand, indicating with right hand five objects on ground.
Text of poem by Folquet de Marselha.
Credits:
Photography by Pixel Acuity