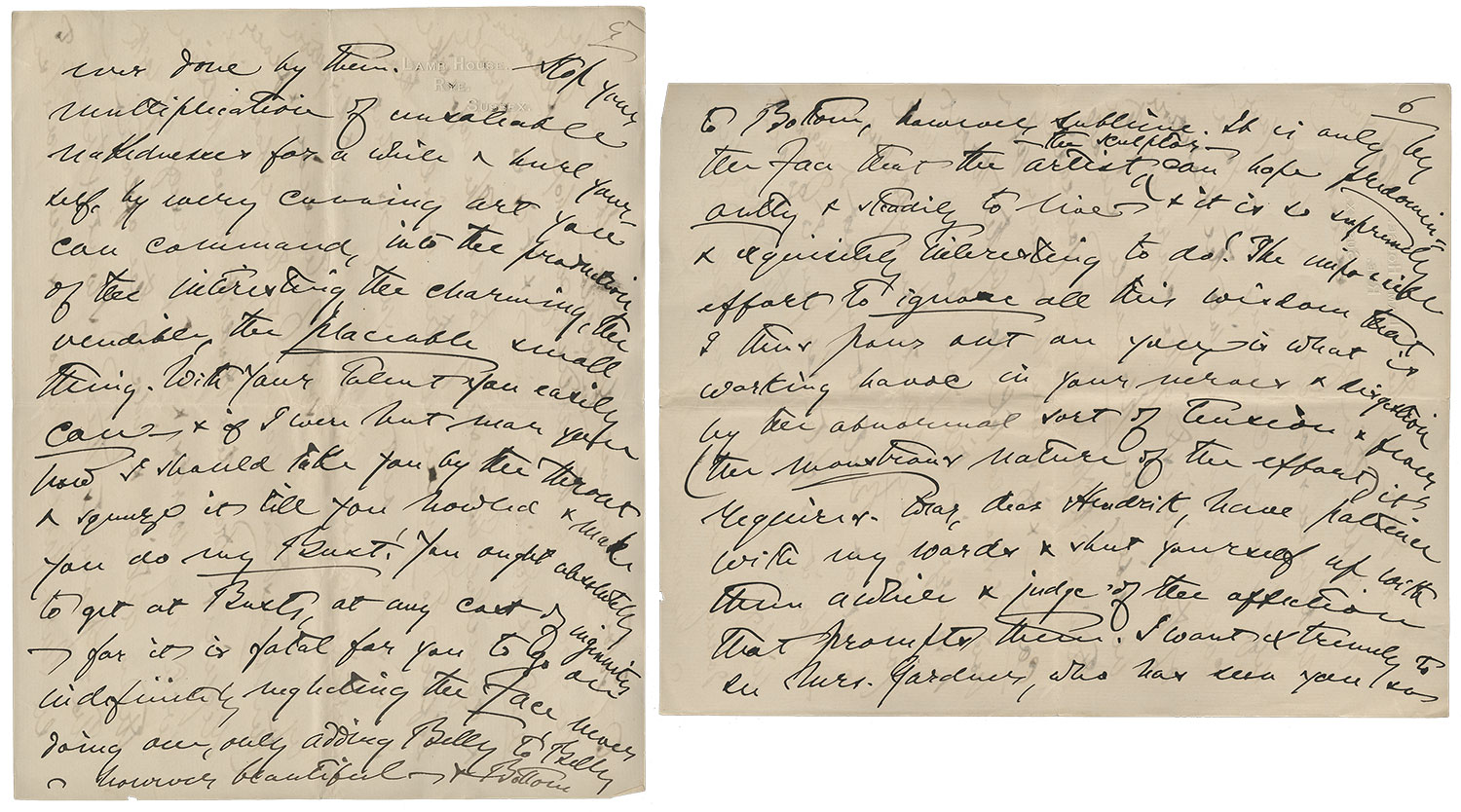 Henry James (1843–1916)
Autograph letter, signed, to Hendrik Christian Andersen, 25 November 1906
Henry James Papers, Albert and Shirley Small Collections Library, University of Virginia; MSS 6251 (46)

Henry James to Hendrik Andersen
Lamb House, Rye, Sussex, November 25th 1906

ever done by them. Stop your multiplication of unsaleable nakednesses for a while & hurl yourself, by every cunning art you can command, into the production of the interesting, the charming, the vendible, the placeable small thing. With your talent, you easily can—& if I were but near you now I should take you by the throat & squeeze it till you howled & make you do my Bust! You ought absolutely to get at Busts, at any cost of ingenuity—for it is fatal for you to go on inde nitely neglecting the Face, never doing one, only adding Belly to Belly—however beautiful—& Bottom

Verso: to Bottom, however sublime.