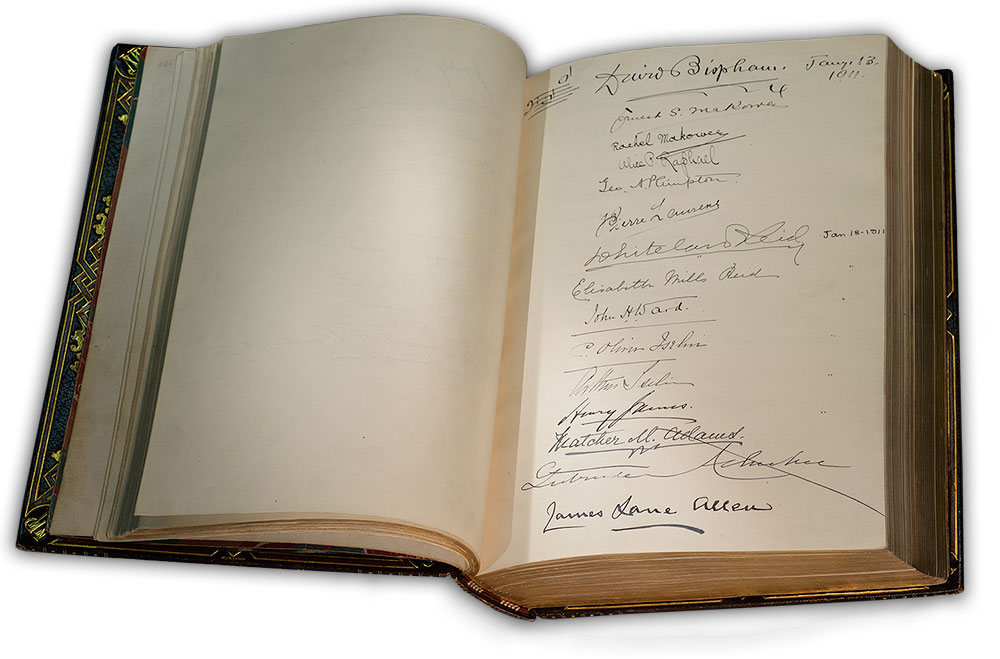 J. P. Morgan et Amicorum, 1908–96
© The Morgan Library & Museum, ARC 3003. Photography by Graham S. Haber, 2016
This is the guest book for visitors to Pierpont Morgan's library, spanning the years 1908 through 1996. It is ornately bound in brown leather and elaborately gold-tooled and inlaid with lighter brown leather—the work of the binder Marguerite Duprez Lahey. This book was kept for many years in the North Room of Pierpont Morgan's library, formerly the o ce of Belle Greene, his librarian and, later, the  rst director of the Morgan Library. She began to keep the visitors' book in 1908 on behalf of her employer. It records the names of all the notable individuals who visited the library over the course of the twentieth century. As this page shows, James visited on 18 January 1911.