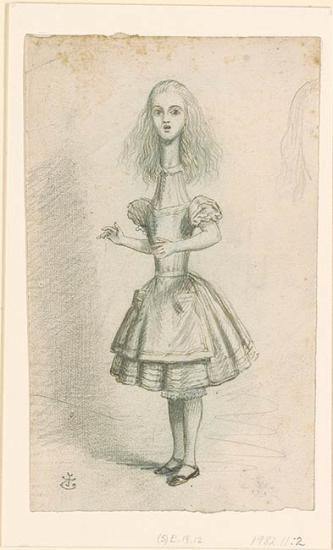 Exhibition label:
In Tenniel's final drawing, Alice's figure is stretched a little further and her expression is refined. A larger, unfinished study of Alice's head partially appears in the right margin.
Image credit:
John Tenniel (1832—1914)
Curiouser and curiouser!
Final drawing (graphite on paper), 1864-1865
The Pierpont Morgan Library, New York. Gift of Mr. and Mrs. Benjamin Gale, 1982.11:2. 
Photography by Steven H. Crossot, 2014.