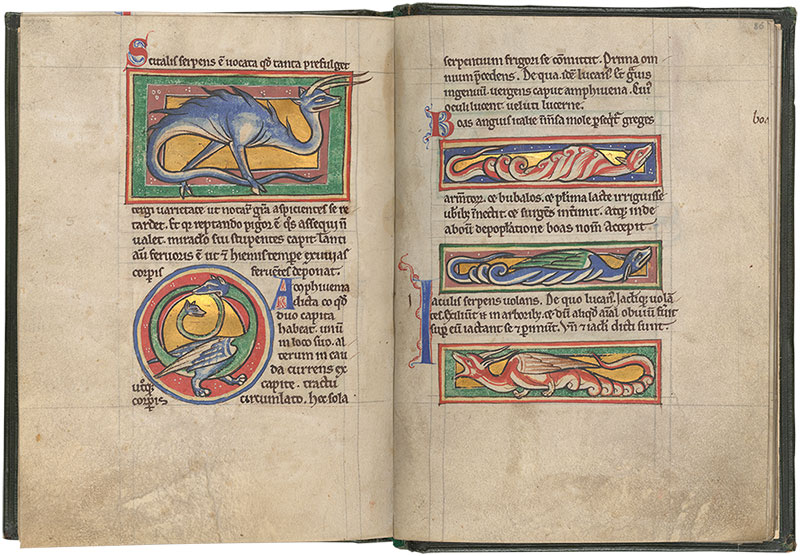 England, possibly in Lincoln or York
Purchased by J. Pierpont Morgan (1837–1913) in 1902
Description:
Scitalis and Amphisbaena (left)
The scitalis pictured here is said to stun its prey with its marvelous appearance. Below is the amphisbaena, which has two heads and can move quickly with either head in the lead.
Boa, Jaculus, and Syren (right)
Each of these illuminations displays a different type of snake: the boa kills cattle by drinking from their udders; the jaculus launches itself from trees; and the syren is faster than a horse.