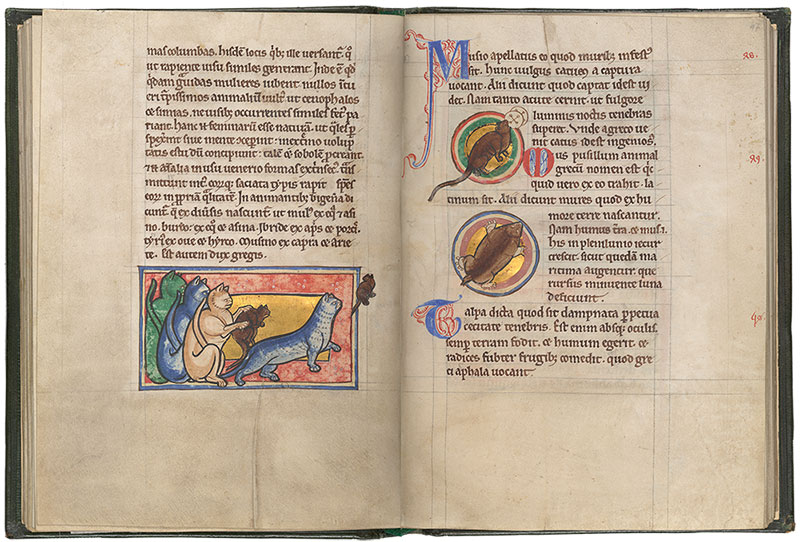 England, possibly in Lincoln or York
Purchased by J. Pierpont Morgan (1837–1913) in 1902
Description:
Cats (left)
Although one frightened mouse has managed to scamper out of the frame, the cat's alert posture leaves little doubt that the predator will catch its prey.
Mouse and Mole (right)
The first rodent featured on this folio is a mouse nibbling at Eucharistic wafers, apparently proving the need for the cats on the previous folio. The second rodent is a top-down view of a mole.