Audio: Read by Eren Uman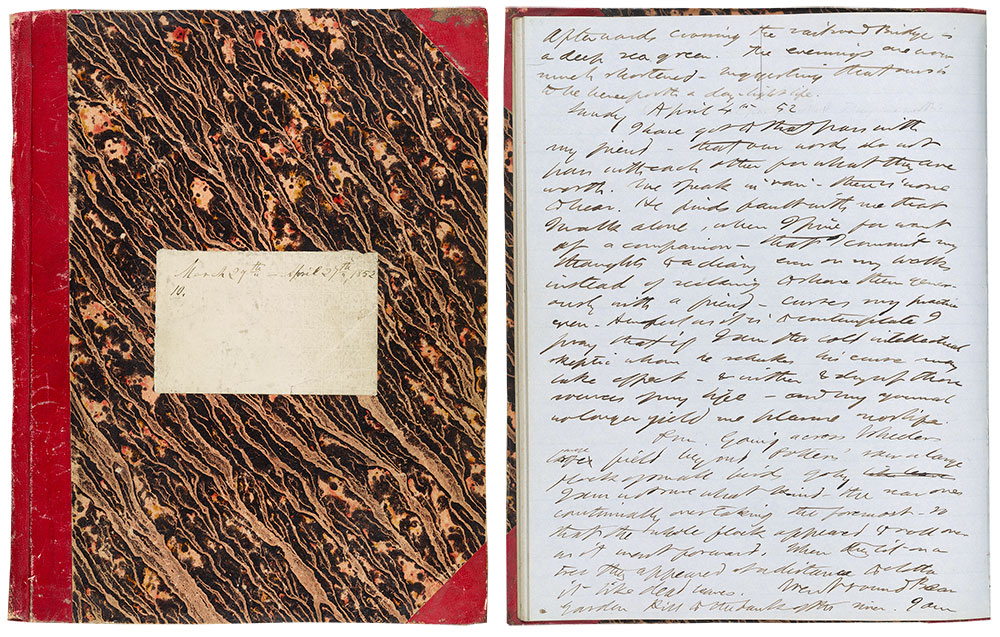 Thoreau wrote little in his journal about personal relationships, but he did describe the pain of navigating one very important one. The man Thoreau referred to simply as "my friend" was Ralph Waldo Emerson, the dynamic mentor who had first encouraged him to keep a journal. Emerson saw great promise in young Thoreau—he included him in Transcendentalist discussion groups, promoted his early writings, and touted him as the next great American voice. Thoreau even lived with Emerson for awhile, developing strong bonds with the entire household. But frustrations grew on both sides. In this agonized entry, Thoreau took to heart Emerson's accusations—echoed by some but refuted by many—that he was a "cold intellectual skeptic" who shared more with his journal than he did with his friends.

I have got to that pass with my friend – that our words do not pass with each other for what they are worth. We speak in vain – there is none to hear. He finds fault with me that I walk alone, when I pine for want of a companion – that I commit my thoughts to a diary even on my walks instead of seeking to share them generously with a friend – curses my practice even– Awful as it is to contemplate I pray that if I am the cold intellectual skeptic whom he rebukes his curse may take effect – & wither & dry up those sources of my life – and my journal no longer yield me pleasure nor life.